ABOUT US
Welcome to Bobby Park Truck and Equipment, Inc. (Sales and Service)

Since 1972 we have been selling quality pre-owned trucks and equipment that our customers can rely upon. We specialize in medium and heavy duty trucks, trailers and equipment of all types to fit you transportation and trucking needs. We have a large assortment of van bodies, reefer bodies, flatbed bodies and storage containers available for hauling and portable storage. In our service department and body shop, we can modify any truck to meet your specific business specifications. We can lengthen or shorten wheelbase, repair or replace truck and trailer bodies, change gear ratios, repair or replace transmissions and are certified in hydraulic and crane repairs. We are also proud to be one of the largest pre-owned Moffett, Hyster, and Teledyne forklift dealers and service centers in Southwest Alabama.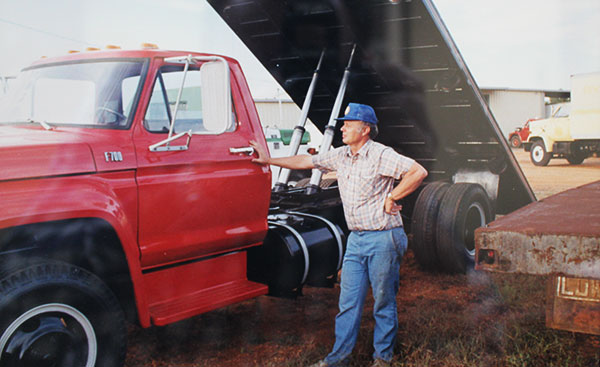 Do you need just a part or service? We have a complete parts department and a 13 bay service department to keep your truck running good for years. We can install moffett kits and other piggyback parts and accessories to your flatbed truck or one you purchase from us. We can deliver your truck anywhere in the continental U. S. Does your truck need a paint job or body work completed? We have a 6 bay body shop with EPA approved paint booths to make your truck look new again. Our capabilities to meet your special applications are almost limitless.
We are located in Tuscaloosa Alabama (50 miles southwest of Birmingham) just off of highway I-20/I-59 at exit 71-A. Stop by or give us a call at 1-800-797-8149 and just ask for sales or service. You can also use the "contact us" page on the website for an easy email or phone call back. We promise you a PROMPT and THOROUGH response.
Thank you again for visiting our website and we look forward to working with you soon
WE SPECIALIZE IN
WHY CHOOSE US?
Full Parts and Service Shop
State of the Art Paint Shop
Body Work
Van bodies, reefer bodies, Flatbed bodies and Storage Containers available
Tuscaloosa and Jackson Locations
Ships anywhere in the United States