3 SECRETS TO BUYING A FLATBED TRAILER REVEALED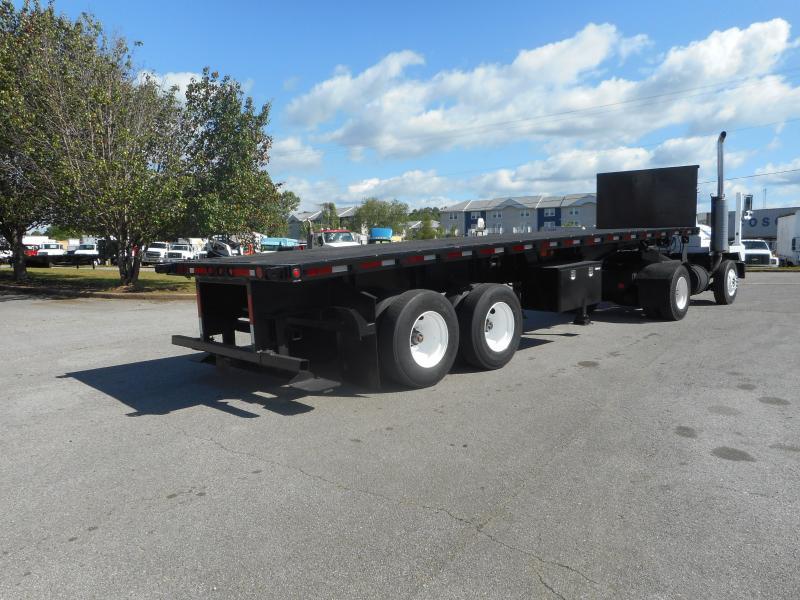 Usually, when we talk about the trucking industry, what comes to our mind are huge dry vans along with flatbed trailers. The image of the huge fancy rig hauling box trailer or the long sort of van also comes to our mind. Definitely, such options make up a large percentage of the trucking industry, but then again there is much more to these.
So many people are well aware of the flatbed trailer as well as reefers, at the dealership, you will also get to see so many new cars hauled, but flatbed trailers also need to be a part of your business fleet. At Bobby Park, our flatbed trailers fall into the class 6-7 categories (The sixth class is from 19,501-26,000 pounds, whereas the seventh class is from 26,001-33,000 pounds.
What's the Use of a Flatbed Trailer?
Before to decide to add the flatbed trailer to your fleet, you may wonder, what's its use? A flatbed trailer is a vehicle that comes with a flat open bed without any permanent sides or roof. This makes the vehicle a versatile one and an easy one to load anything that ranges from industrial to a construction vehicle.
Before you make up your mind to invest in one, here are three of the secrets to buying one revealed.
1. Check the Condition of the Trailer
Similar to most of the purchases you make, you need to take your time to hunt and shop for the best options. An important thing you should consider before you plan to invest in a flatbed trailer is a thorough inspection. If you come to professional dealers, you can learn about the basic features and a quick check could just be fine, but if it is a private seller, you should know that thorough inspection is quite important. In addition, you should check for any damages that occur due to rust. You can take the vehicle for a short drive to test that it runs much smoother.
2. The Mileage Should Be Accurate
On this point, there are different thoughts and for some people, they say that it is much harder to adjust the odometer, especially for newer vehicles. However, if you are planning to invest in a new and used vehicle, you may find that the engine is not really a new one (gone either through a rebuild or through replacement). At this stage, you should ask your dealers about the transmission, drive and check the brakes to see whether they kept any maintenance log on the trailer. For accuracy, you can also compare the readings of the odometer. Of course, this also depends on the type and number of miles.
3. Check the Last Inspection Date
Keep in mind that every state and the metropolitan area have different inspection standards, although the core issues are often the same across every area. You should ensure the inspection of the trailer is up to date. You can go ahead to explore the previous inspection records, just to check it out and gather enough information.
At Bobby Park, we can attend to you at any time and ensure you get the best quality flatbed trailer for your needs. Get in touch with us for further information and you can buy them at affordable prices.
WHY CHOOSE US?
Full Parts and Service Shop
State of the Art Paint Shop
Body Work
Van bodies, reefer bodies, Flatbed bodies and Storage Containers available
Tuscaloosa and Jackson Locations
Ships anywhere in the United States