3 TIPS ON FINDING RELIABLE USED MOFFETT TRUCKS FOR SALE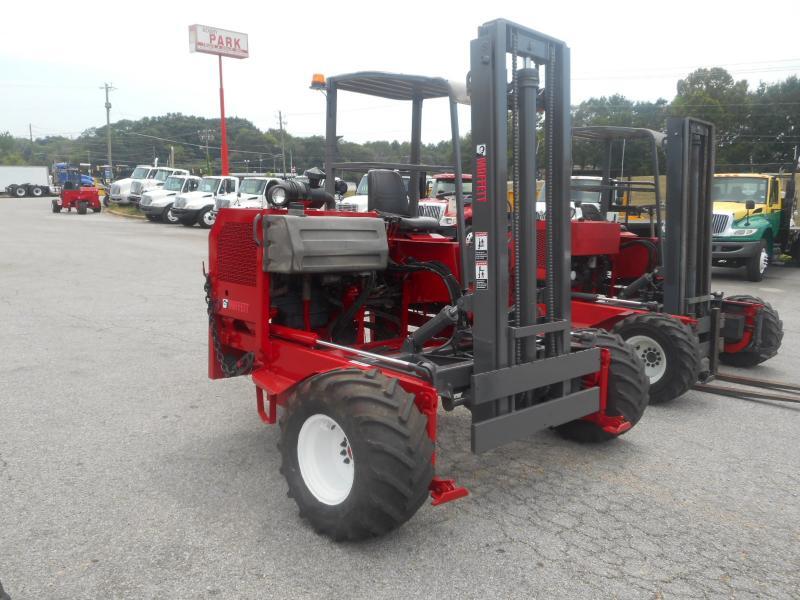 So many people search for the best-used Moffett trucks for sale. Sure, there are countless good reasons behind this. Moffett has a popular and dependable reputation for having a long lifespan and excellent build quality trucks. This means that a Moffett probably will still have many years of use before you consider a big overhaul. Of course, this well depends on whether the previous owner took proper care of it or not.
The main concern that most people searching for used Moffett trucks for sale is that there may be some hidden damages or the engine of the truck may be poor, which eventually will shorten the overall life.
Here are a few tips from Bobby Park Truck & Equipment on how you can find a great quality used Moffett that will be worth your investment. Read on below to find out the three ways you can make a great buy when searching for used Moffett's.
Consult Authorized Used Moffett Trucks Dealers
Not that this is something to burst your bubble, but consulting a genuine Moffett dealer will help you to be in the best position to know a worthwhile buy from a fake one. It also helps buyers to distinguish between issues that could affect used trucks.
Experienced truck dealers always have in-house facilities that will let you make changes, upgrades, and repairs before you roll the lot. Usually, this is the best way you can buy genuine Moffett's.
Get the History of the Vehicle and the Maintenance Records
You have to avoid buying used vehicles without collecting enough information on its history. If you are planning to buy from dealers, they must be able to provide you with the best request. If necessary, you could also look up the VIN up in the local DPS/DMV to know if it was in any accidents. Of course, it is not always a good idea to buy a truck with an accident history, even though it appears okay. There could be structural damages that later turn into serious problems.
Search the Prices Online
In general, Moffett trucks are famous to hold their true value, but yes, their value could decrease as the years pass by. In addition, Moffetts have occasional off years. You should check the prices and if they seem somewhat low for particular models, mileage or model year when compared to other vehicles, this is probably for a reason. You can search for particular models to see whether people are complaining about the same issues.
For many years, we continue to sell Moffett's and we are glad to say that we have the best facilities for on-site modifications. For further information on our used Moffett trucks for sale, the model types, specifications, and our services, please feel free to contact us today.
WHY CHOOSE US?
Full Parts and Service Shop
State of the Art Paint Shop
Body Work
Van bodies, reefer bodies, Flatbed bodies and Storage Containers available
Tuscaloosa and Jackson Locations
Ships anywhere in the United States