5 COMMON MOFFETT LOAD HAZARDS TO KEEP ON YOUR RADAR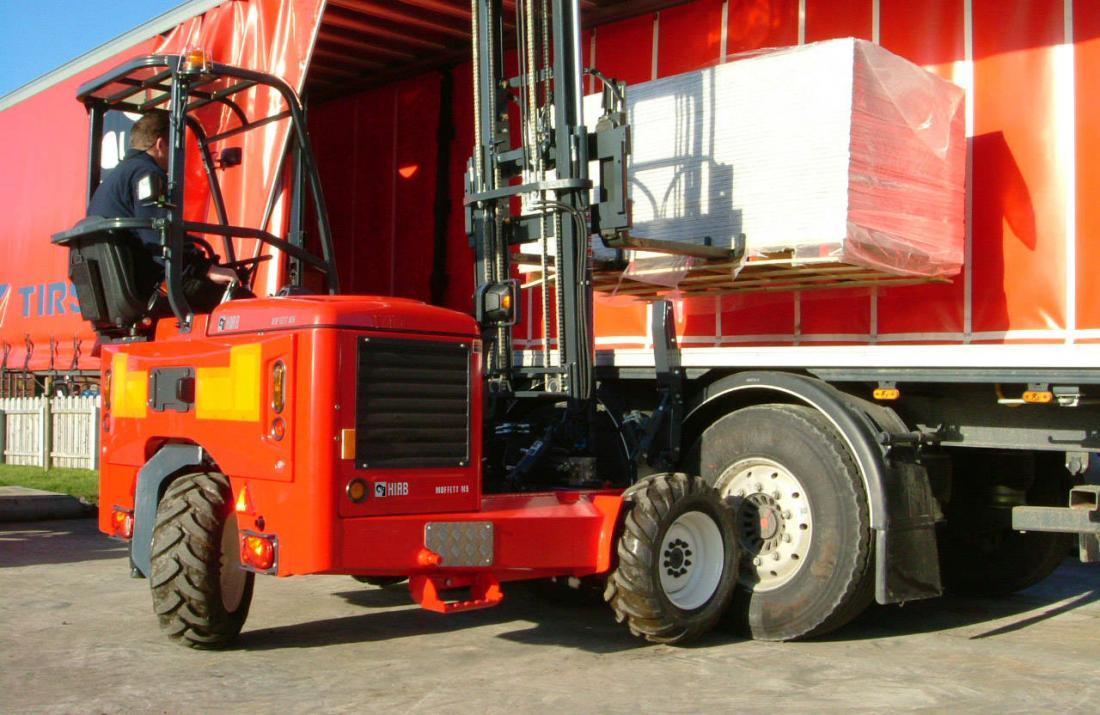 When you own a warehouse or have constant work on a construction site that involves loading and unloading materials, you must be aware of the importance of a forklift truck. While the best, durable forklifts are essential tools to help companies stay successful and productive, it is imperative to have trained professionals to operate them. This is necessary, and operators should go through OSHA training, which would give them a better understanding of the safety precautions they need to take.
Whether you invest in a new or used Moffett for sale, as a driver you must follow OSHA protocols for operation and inspection. You need to understand the forklift load hazards that tag along, which could pose adverse risks to the operators and pedestrians in the area. It could also pose harm to the employer if an accident affects the workers.
As you operate a Moffett, here are the top five load hazards you need to watch out for at all times.
1. Loading Items beyond the Load Capacity
Just know that each Moffett model has a special design, aimed to carry certain weights. When loading items, just make sure you do not exceed the limit. Loading items or materials that are beyond the load capacity will lead to instability. In the end, this will only pose serious hazards to the vehicles in the warehouse or construction area.
2. Unsecured Load
Regardless of the material the lift truck is carrying, it needs to be secure. Poorly stacked or piled up goods on the pallet will lead to instability. This results in the forklift toppling over because of the load drop.
3. Maintain the Load Height
When carrying a load, operators must be cautious of their surroundings or else the pallet height may become a serious issue. Consider this an example. If the load height is beyond its height, it will hinder the vision of the driver. This will only lead to serious accidents.
4. Extreme Caution When Transporting Dangerous Materials
When transporting dangerous or hazardous materials, drivers need to pay special attention to the equipment. If they do not, it will only pose harm, and lead to serious forklift load hazards. Hazardous loads include inflammable materials or explosive ones. They could also be gases that could pose environmental risks. Such materials need extreme caution when loading. Operators should enroll in proper training aimed at transporting, loading and unloading such materials. This should reduce any possible risks.
5. Focus on Load Stability
When carrying a heavy load with forklifts, it must be at a certain height. If the loads are too high, it will only increase the risks of the equipment toppling over. The load will fall and it will lead to serious problems.
These are just a few load hazards to you need to know. At Bobby Park Truck & Equipment, we have bagged years of experience when it comes to the sales of used Moffett's for sale. For more information on this topic, or if you need to make a purchase, please do not hesitate and contact us today.
WHY CHOOSE US?
Full Parts and Service Shop
State of the Art Paint Shop
Body Work
Van bodies, reefer bodies, Flatbed bodies and Storage Containers available
Tuscaloosa and Jackson Locations
Ships anywhere in the United States