5 COMMON QUESTIONS PEOPLE ASK US BEFORE BUYING USED MOFFETT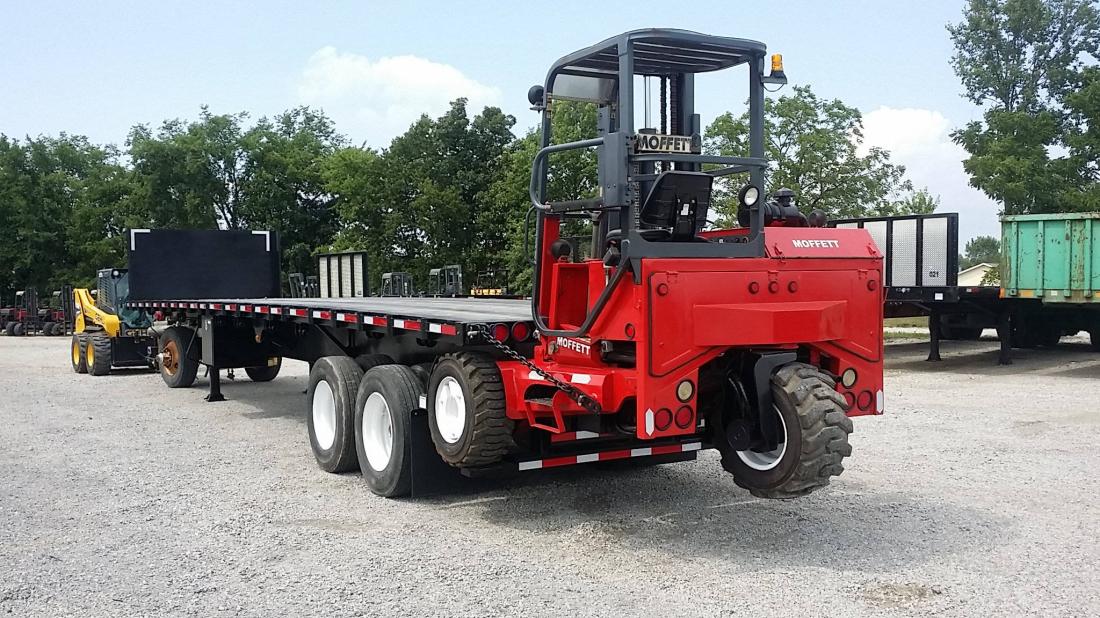 Is this your first time in the forklift market? Are you interested in just inquiring about a Moffett truck for sale? Not sure of how you can find the best model that suits your material handling needs? Whether you have any concerns, rest assured that asking the right questions will be the first step to getting the ideal Moffett you are searching for in this competitive market. We are glad to see you here at Bobby Truck & Equipment.
Regardless of whether you are here just to survey, or plan to purchase a used Moffett for sale, you can feel free to ask us any questions and we will address them. The good news for you is that we have narrowed down the list of common questions people ask us when they walk into Bobby Truck & Equipment. If you are planning to invest in a used Moffett for your fleet, then learning about the applicable attachments, the service history, the capabilities, previous accidents, and environmental uses will help you choose the best one.
The top 5 questions buyers often ask us to include:
1. Tell Us More about the Service History
Most buyers ask us, and it is important that you know more about the forklift hours, meaning the hours of forklift operation, and its span of service. In general, we have the service history, including everything you need to know about the maintenance history, and the maintenance regimens. However, when you consult other dealers, and if they are unable to provide you with the right details, this should raise the red flag and you need to reconsider the purchase.
2. Does the Truck Come With Additional Attachments?
Another common question people ask is whether the truck has any additional attachments with the specific model. Due to its versatile nature, a Moffett can have attachment add-ons, making it a flexible addition to your fleet. To aid specific projects, it can have a plethora of attachments.
3. Can It Work in all Areas?
As mentioned above, versatility is the key feature of a Moffett. If you are planning to make an investment, then you need to also know its work capabilities are great as well. It is a productivity tool and can handle even the most critical aspects of lifting and unloading.
4. What's the Previous Accident History?
Was the forklift in any kind of previous accident? This is also a concern for most buyers. It helps to assess the risks, and evaluates the machinery, and takes it into proper consideration. In case the forklift was in an accident previously, it may be underpriced, and this is something you need to consider.
5. In Which Environment Was It Operating Before?
Some of the Moffett's are used for heavy operations, while others are for indoor use, or outdoors. Others work in narrow aisles, so it is important to know its previous operating history. It is important to understand the efficiency of the machinery and depending on your machinery needs, you can choose the best one.
We can answer all your questions. For more inquiries, please contact our experts at Bobby Park Truck & Equipment.
WHY CHOOSE US?
Full Parts and Service Shop
State of the Art Paint Shop
Body Work
Van bodies, reefer bodies, Flatbed bodies and Storage Containers available
Tuscaloosa and Jackson Locations
Ships anywhere in the United States