A GUIDE TO PROPER MOFFETT FLEET MANAGEMENT IN WINTER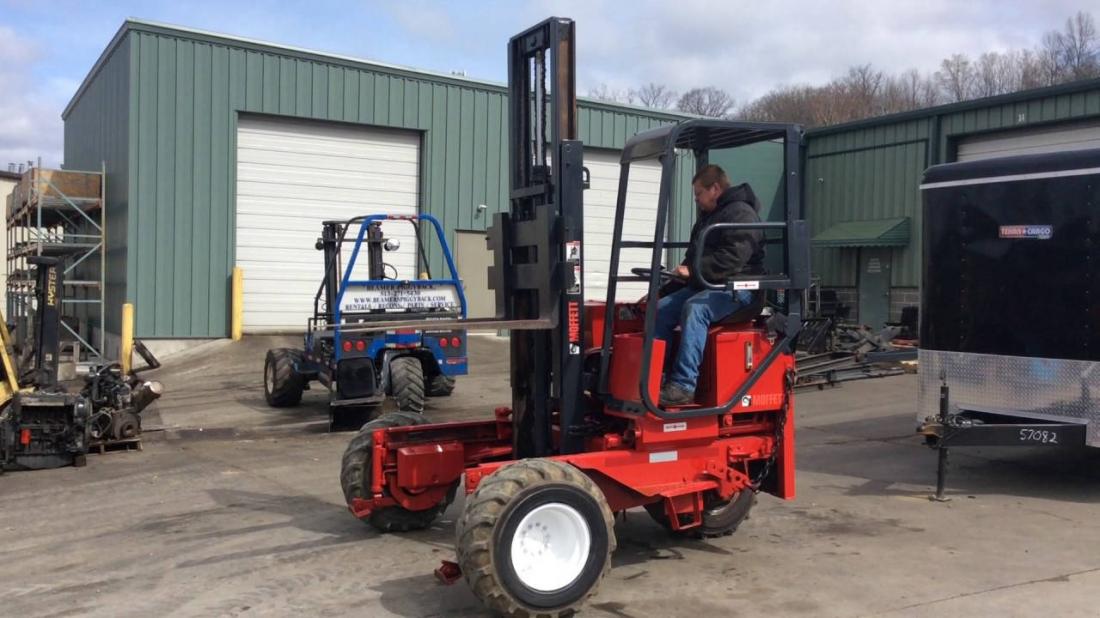 When working in ice or snow, every fleet manager will know how tedious this task can be. However, thanks to modern enhancements and innovations like the Moffett lift truck, operators outdoors can manage to operate their equipment in even the most unfavorable conditions. The trick here is to focus on proper fleet management. Whether it is flurries on a chilly day, or heaps of snow along the way, adhering to these simple management practices will work wonders to maximize the performance of your Moffett fleet when those bitter temperatures try to show their adverse effects.
From our experts here at Bobby Park Truck & Equipment, here is a quick look at some of the best ways you can optimize your lift trucks in winter.
Ensure Your Lift Truck Warms Up
Prior to departure, it is always customary to make sure the lift truck is warmed up, especially on those chilly winter mornings. This advice is important for any forklift because failing to adhere to this can create a broad spectrum of hazards. Here, we mean that using a forklift with a cold engine will foster the possibility of incidents ranging from transmission and combustion-related problems. If you plan to be behind the wheel on a frosty winter day, consider powering on the truck for some time, grab a cup of coffee and return back to a warm truck.
Keep a Check on the Antifreeze
Although this could seem more like a self-explanatory tip, it is imperative that fleet owners check the anti-freeze levels of their trucks every day they feel the mercury falls. Given the demands and constraints of time along with various business requirements, it is a straightforward practice that should not be ignored in logistics, receiving, chain, and supply shipping projects. You should check the radiator of the Moffett prior to use and top it off with the right blend of antifreeze. This should prevent the engine from seizing and blocking.
Monitor Other Parts
An important practice for outdoor operations of forklifts all begins by ensuring the forklift is in the best shape, ready for even the most extreme winter condition. When it comes to cold weather, it is important to focus on the electrical system. According to our experts here at Bobby Park Truck & Equipment, the components that are often affected by winter include the terminals, the battery, the attachments, and the hydraulic system.
It is vital to ensure that the truck isn't leaking from any area, and ensure that all the moving parts are in the best working condition. In addition, you should also pay attention to the tires, because poorly inflated ones will result in stalling or loss of traction. Furthermore, drive the truck around to be sure of the tire pressure. It is worth it to note that over or under-inflated tires have their cons.
For more tips, and information on our Moffett lift trucks for sale, feel free to contact us at any time.
WHY CHOOSE US?
Full Parts and Service Shop
State of the Art Paint Shop
Body Work
Van bodies, reefer bodies, Flatbed bodies and Storage Containers available
Tuscaloosa and Jackson Locations
Ships anywhere in the United States