ALL TYPES OF COMMERCIAL TRAILERS TO USE IN BUSINESS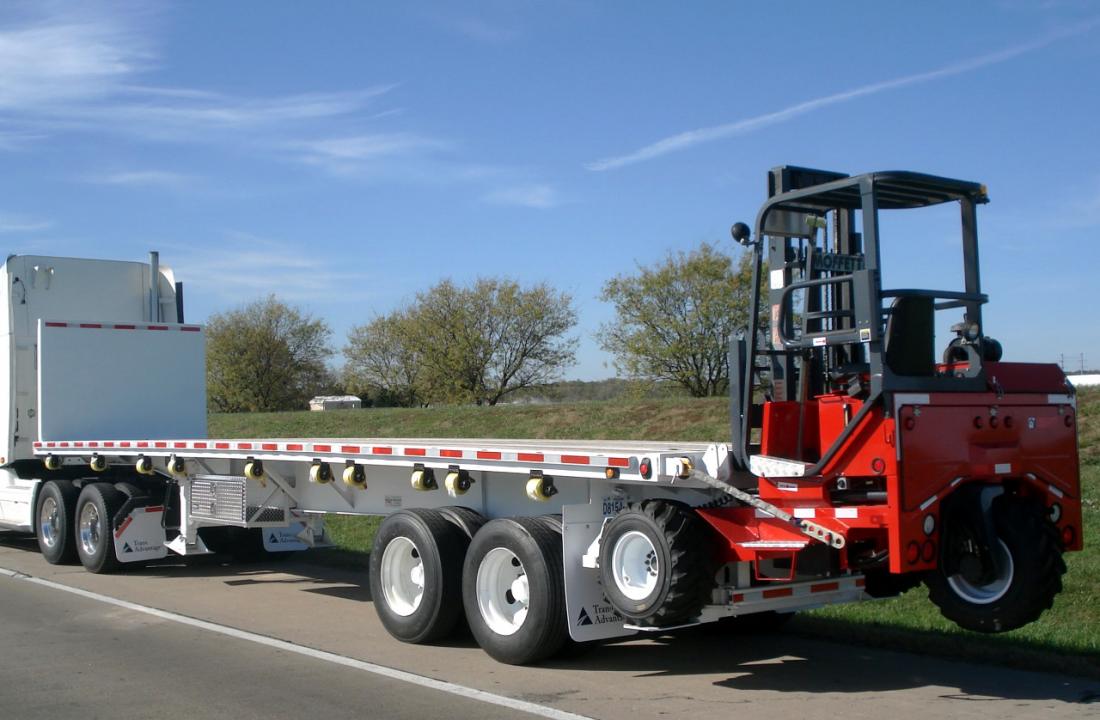 A trailer is an unpowered vehicle and it is attached to a powered vehicle or truck to be towed. It is very commonly used in businesses where the transport of goods is required. Most of the trailers in the market that are available nowadays are towable ones and they can be attached to a truck for transporting goods and materials from one place to another. If you are a truck owner-operator and are contemplating entering the cargo business, you should have a piece of detailed knowledge about different types of trailers available in the market and how each one can be put to good use.
Dry Van Trailers:
Dry van trailers are closed box trailers and they have no temperature control. Nowadays, dry van trailers haul the most of the world's cargo. They are fully enclosed and protected and would be an excellent choice for moving or transporting commodities that are not temperature sensitive. Some ideal commodities that can be hauled in dry van trailers could be clothing items, electronics, plastic products, and building materials. They are loaded from the rear as they have doors at the back.
Refrigerated Trailers:
Refrigerated trailers are commonly referred to as reefers and they possess temperature control features. They consist of a refrigeration unit that can be set to an exact temperature according to the commodity being hauled, freezing or turned off completely according to need. Some commodities ideally shipped on reefers are food, beverages, floral or nursery products, meat and dairy items, chocolates, and candies and computer servers.
Flatbed Trailers:
A flatbed trailer is a sort of open trailer with no sides or roofs and is mainly used for transporting industrial commodities. It is a very useful and versatile trailer as it can be put to many different uses and haul different kinds of cargo. The biggest advantage of using a flatbed trailer is the ease with which loading and unloading of commodities can take place, saving a lot of time and effort. Commonly shipped goods on a flatbed container are large equipment, building materials, and large machinery.
Step Deck Trailers:
Step-deck trailers are also known as drop deck trailers and are like flatbed trailers as they are open and have no sides and roofs, but they have two deck levels. An upper deck and a lower deck that drops down clearing the tractor unit. Generally, step deck trailers have ramps for loading and tend to be safer for forklift pickups, since they lie closer to the ground. Goods that are transported by step deck trailers include heavy machinery, larger machines, and building materials.
Conestoga Trailers:
Conestoga trailers are also known as roll-tight trailers or covered wagons. They have fixed fronts, but their sides, top, and rear could be adjusted and are not fixed. They carry the special over-sized load or steel industrial equipment.
If you are looking for purchasing used box trucks or flatbeds, contact BobbyPark Truck and Equipment for landing the best deals in town! You can also contact our services department to get your trucks of any make or model, serviced or repaired.
WHY CHOOSE US?
Full Parts and Service Shop
State of the Art Paint Shop
Body Work
Van bodies, reefer bodies, Flatbed bodies and Storage Containers available
Tuscaloosa and Jackson Locations
Ships anywhere in the United States