WHEN IS THE BEST TIME TO REPLACE COMMON MOFFETT PARTS?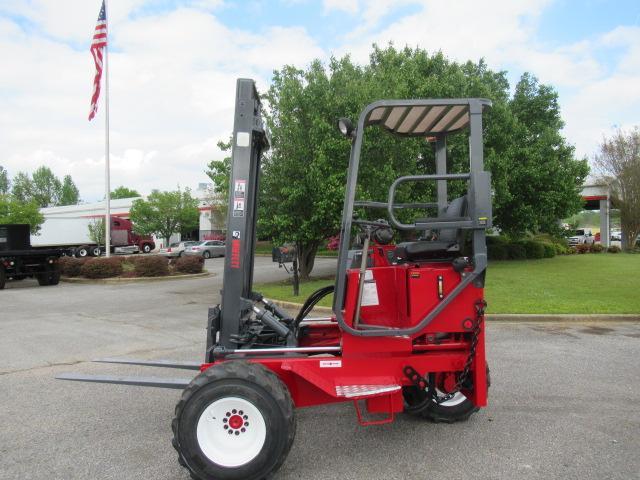 Used forklifts in Alabama require many hours of proper care, especially because of the amount of work they go through. Along with proper maintenance schedules, and tune-ups, you have to be well aware of the exact parts that you will need to replace. When you have the right knowledge at hand, this will save you money, downtime, and the parts of your used Moffett forklift. You should pay more attention to the replacements of these parts, and stay on the alert on when to change them before their time runs out.
Based on our experience at Bobby Park Truck & Equipment, since the year 1972, we can equip you with the latest information to ensure your lift truck runs smoothly.
Replacing the Chains of the Forklift
In a forklift, the mast chain, or the forklift chain remains the most essential components of the hydraulic lift system. If you ignore proper care and maintenance, leave the chain broken or damages, it will put the operators as well as others in the vicinity at serious risk. In worse cases, a snapped chain will leave heavy loads swirling out of the air. The best suggestion we have for you is to replace the chain and be alert for any warning signs. You should look out for any form of elongation in the chain, often because of wear and tear, broken links, and turned pins, misalignment, rust, and corrosion. The only option is to replace the mast chain, and it is simple enough as well. Ignoring this will only lead to other serious problems.
Tip: We suggest that you check the chains after every 500 hours. After 1,000 hours, you should lubricate them, and replace them after every 6,000 hours.
Replace the Spark Plugs at the Right Time
Spark plugs in forklifts also require utmost care and frequent replacements. Just as it is in cars, failure to replace them regularly will only lead to problems like misfiring engines, less efficiency in fuel consumption, lack of lift power and acceleration, as well as engine idling. You should swap out the spark plugs regularly and plan proper maintenance programs for the Moffett.
Tip: We recommend that you check the forklift after every 500 hours for any signs of wear.
Replace Important Hoses
In a forklift, several hoses carry important fluids throughout, and eventually, they can break down or degrade. This depends on what they carry, their location in the truck, the replacement, usage, and others. The important hoses to focus on for proper maintenance and replacement include:
The Fuel Hose
Although fuel hoses are relevant just for internal combustion forklifts, it is the most important hose to keep a check on, especially for leaks and spills, which could be extremely dangerous in some environments. It is important to check for warning signs, signs of damages fuel hoses, visible leaks, and a misfiring engine.
Tip: The best time to replace this is after 4,000 hours.
Hydraulic Tank Hoses
Without proper care, the hydraulic reservoir tank could have ruptures, leading to oil leaks. It can also lead to other problems like worn out cylinders, shifting and breaking. We recommend that you replace this after every 4,000 hours.
At Bobby Park Truck & Equipment, we are experts when it comes to used Moffett forklift. For the best bargains, get in touch with us now.
WHY CHOOSE US?
Full Parts and Service Shop
State of the Art Paint Shop
Body Work
Van bodies, reefer bodies, Flatbed bodies and Storage Containers available
Tuscaloosa and Jackson Locations
Ships anywhere in the United States