BUY PIGGYBACK FORKLIFT FOR SALE VIA ONLINE WEBSITES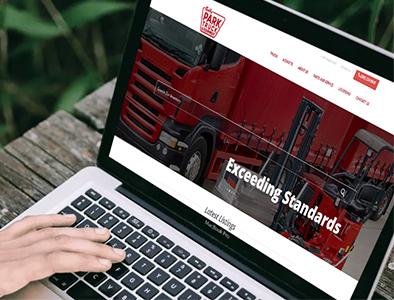 The freight industry does not only provide consumers with all the necessary commodities required for daily usage but is one of the largest industries worldwide. If you are wondering to invest in the freight industry you need to make sure you buy all the necessary equipment associated with loading and unloading of goods on different types of trucks. Forklifts are mostly in use in warehouses for loading and unloading goods from a certain truck. You may find used forklifts for sale and others, by going to Bobby Park Truck & Equipment. Let us discuss the advantages of the piggyback forklift.
Lesser Injuries
If you are still relying on the human workforce to load and unload heavy objects from a truck you need to think about the number of injuries a person might go through which eventually makes things more complicated. You should buy a forklift for sale near your residence just going to our website (https://bobbypark.com/) and save your time and energy to make things easier for yourself.
Lesser Damage
An injury does not just only affect the person but it also damages the product due to which you might have to pay for the loss incurred. The best way to ensure the safety of the product while loading and unloading it is to buy a piggyback forklift. Online shopping has now made things much easier and one can easily find a lot of discounted offers to gain an advantage while purchasing equipment.
Lesser Weight
Another important aspect of a used piggyback forklift is the lightweight due to which it is easier to handle. Depending on the type of truck one needs to decide the type of forklift to use. Other types of forklifts for sale are also available at Bobbypark.com at an affordable price. If you are looking to buy used forklifts for sale near you, you can simply browse through the internet and choose the best available used forklifts for sale.
Apart from the advantages of a piggyback forklift you also need to investigate the forklift before finally deciding to buy one. The inspection includes checking the brakes, alarms, controls, and tires to ensure that there is nothing damaged. If you are about to buy a used forklift for sale you must take an experienced professional with you to check if the forklift is available in good condition or not. Always research regarding the product before buying as you might get to know many important aspects related to the usage of it. Apart from these tips do check all types of forklifts to ensure that whatever type you are buying is going to help you in loading and unloading commodities from the truck to warehouse and from warehouse to the truck.
We guarantee that every forklift we have are fully serviced and in excellent condition. Visit us to check them out yourself. Moreover, we always have competitive prices. You will never regret buying from us because our team is always here to assist you both before and even after buying a forklift from us. Contact us for more information.
WHY CHOOSE US?
Full Parts and Service Shop
State of the Art Paint Shop
Body Work
Van bodies, reefer bodies, Flatbed bodies and Storage Containers available
Tuscaloosa and Jackson Locations
Ships anywhere in the United States