BUY USED FORKLIFTS FOR SALE AT AMAZING PRICES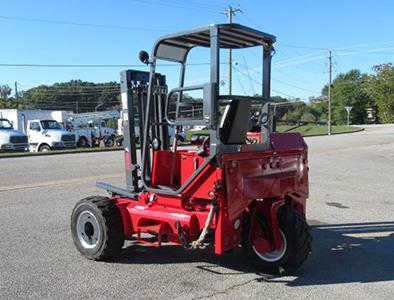 Ever heard about the freight industry? Ever thought of visiting a warehouse? Looking to invest in a freight-related business? If the answer to the above questions is yes, you have reached the right place. They say that they do not judge a book by its cover and they are right. If you are looking to visit a warehouse one of the most important equipment mostly used to move goods is a forklift. Due to advanced technology, you may find various websites offering used forklifts for sale. These can include a variety of types, such as the piggyback forklift, Moffett forklift for sale, used crane and beverage truck at discounted prices. If you are looking to buy a forklift for your warehouse you need to be sure about the type of forklifts for sale available near where you live, you can find Bobby Park easily. Visit us to see our collection of used forklifts for sale.
Let us discuss how to choose the best forklift for yourself.
Know your need
Before you decide on buying a forklift for yourself you must be aware of why do you require a certain type of forklift. Moffett forklift is available at bobby park Truck & Equipment for sale at very affordable prices. The best part of buying the Moffett forklift is that it is very light in weight and can easily lift goods. Depending on the type of commodity you are going to haul on a certain truck you should decide about the type of forklift required.
Know the type of truck to use
There are various types of trucks including a dry van to carry dry foods, beers, utensils, liquid bottles, and other daily usage products. Piggyback forklift provides maximum productivity and reduces expense and extra effort. Reefers are like dry vans but they are operated at a controlled temperature. If you talk about flatbed loads you need to look into used crane trucks for sale online. You will find the right type of used forklifts for sale if you know exactly what you are looking for. Depending on the type of commodity and truck make sure you also test the forklift to know how to operate it.
Determine your budget
Always keep a certain budget in mind to ensure that you search for the right type of forklift within your range. You can always buy used forklifts online by visiting our website - bobbypark.com. Research well on the internet to see if there are any offers available on buying multiple forklifts Once you have determined a certain budget make sure you search within your range and do read the usage instructions for the forklift before using it.
If you have finally decided to buy a forklift for sale near me do not forget to go through the customer review section to ensure the reliability of the brand you are thinking to purchase. Best of luck in making the right choice for yourself!
WHY CHOOSE US?
Full Parts and Service Shop
State of the Art Paint Shop
Body Work
Van bodies, reefer bodies, Flatbed bodies and Storage Containers available
Tuscaloosa and Jackson Locations
Ships anywhere in the United States