5 IMPORTANT TIPS FOR BUYING USED FORKLIFT TRUCKS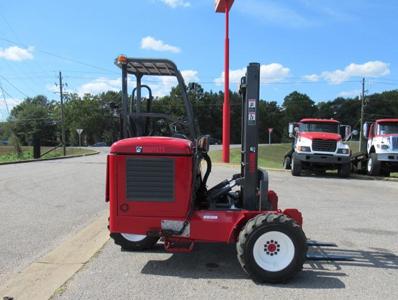 Business transactions are a never-ending cycle worldwide, and this is why the transportation of goods using forklifts has become very important. This is why businesses that need transportation frequently consider investing in used forklifts for sale. They may need the piggyback forklift, Moffett forklift, beverage truck, or crane truck.
First, you must register your business. Hiring drivers and managing contractual drivers are not easy, and then make sure the people you hire t drive are reliable. In addition to this, as the owner of the business, you have to know which customers to target, where they are, and what strategies to use in order to have a long-term business partnership. Just like any economic investment, you have to have enough knowledge about your field. You have to know about which trucks to use and their capacity to fulfill your requirements.
Here are five important tips for you when investing in used forklifts for sale.
Tips to Consider to Buy Used Forklifts for Sale
Tip #1: Define your trade and the purpose of the truck. What products are you planning to move – are the beverages, food, or other goods? If you were moving food, then would you need a refrigerated truck or an air-conditioned one? Is your business about towing and hauling other vehicles? If yes, then you will a specific type of forklift truck for this. Knowing what your trade requires will help you invest in the right forklift, save money, and your energy.
Tip #2: Choose a truck that is close to what you need. There may not be a 100% match for your requirements, but the truck you choose can be 80% close. You cannot rebuild a truck so you have to make some approximations. For instance, when it comes to the load you will move around, you have to assess the size of the truck and go for one that can accommodate most or all the load. Your goal has to be to save fuel and prevent multiple trips. In short, go for a truck that meets your needs, not what is more appealing to you.
Tip #3: The life and fuel economy of the truck is crucial. You need to find a truck that minimizes fuel use so that you do not spend too much on fueling. New tricks are always better but if you buy from a reliable vendor like Bobby Park Truck and Equipment, we check our used trucks and make necessary alterations in the used forklift trucks for sale. Always buy from a truck company that offers the best-used trucks.
Tip #4: Plan your budget before buying and keep some allowance for overhauling just in case. You will have to register the truck, so keep a budget for that. When you buy a truck from the right place, you will not need to worry about repairs and making changes. Therefore, you can save some money.
Tip #5: Always get professional advice from an expert in trucks or a mechanic. You have to check the truck physically, look at the papers of the truck, and get some idea about the extent of wear and tear. An expert or mechanic can help you make a good evaluation. He will also help you determine the future of the expenses. This will reduce the cost of repairs.
At Bobby Park Truck and Equipment, we make sure we offer only the best of used forklifts for sale near me. Contact us for more information.
WHY CHOOSE US?
Full Parts and Service Shop
State of the Art Paint Shop
Body Work
Van bodies, reefer bodies, Flatbed bodies and Storage Containers available
Tuscaloosa and Jackson Locations
Ships anywhere in the United States