COMMON MISCONCEPTIONS ABOUT USED MOFFETT FORKLIFTS FOR SALE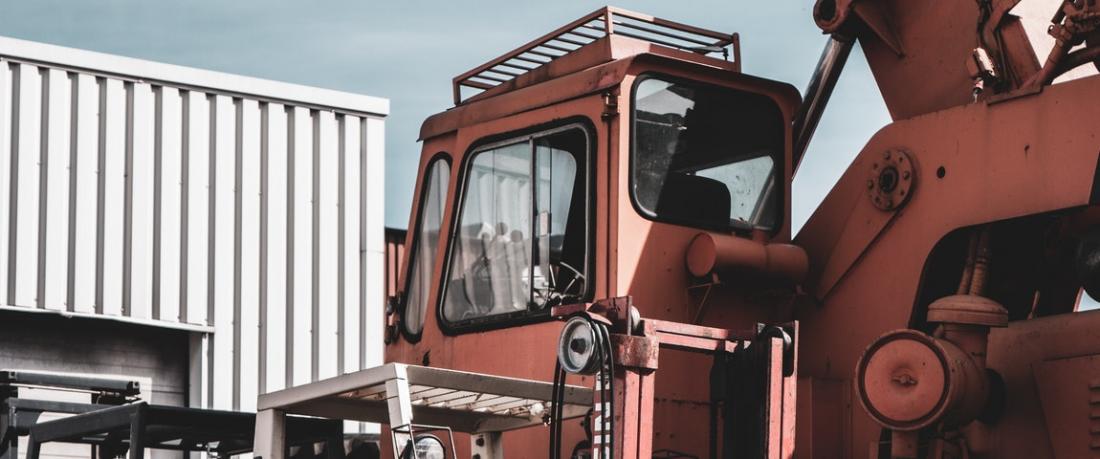 There have always been myths about everything humans use on a daily basis to make their lives easier. The Moffett forklifts for sale in the market are not immune to those misconceptions, especially the used ones. There are a lot of them surrounding these machines, and this article will highlight and discuss some of them. They may include; these used pieces of equipment having hidden issues and producing a substandard performance. This article will provide arguments to prove these are just myths, far from reality. So, read it completely to clear your mind about these machines and make an informed decision about purchasing them.
Keep in mind that you should always buy these used pieces of equipment from trusted and reliable dealers like Bobby Park to ensure there aren't any issues with the machines and their performance. They can be your one-stop shop for every machinery you need.
Myths About Used Moffett Forklifts for Sale
Myth
Used Moffett's for sale are not durable.
Reality
Forklifts are usually very durable machines, and this applies to the used ones as well. They can last for a long time if you take care of them properly. We suggest you not believe in this misconception because research shows that the average lifespan is around 12 years.
Myth:
These forklifts have hidden issues.
Reality:
The fact is that these machines are inspected and tested before they are put up for sale in the market, so any potential issues would have been caught and fixed. So, when you buy such a piece of equipment from the market, it would be in perfect working condition to help your workplace run smoothly.
Myth
The issues with a used flatbed truck with forklifts are unfixable.
Reality
it is another baseless myth that should be disregarded. The truth is that a professional technician can fix any issues with these machines, and it would not cost you an arm and a leg either. So, don't let this misconception prevent you from purchasing these used pieces of equipment for your business. They could save you money in the long run.
Myth
They produce a substandard performance.
Reality
Just like the previous myths, this is also completely false. The fact is that these machines have been built to last long and work efficiently for an extended period. So, they can help your business build its profits by cutting down on costs associated with manual labor, which means you can purchase them with confidence.
Myth
The issues with these forklifts are very complex, and the regular maintenance crew can't fix them.
Reality
The fact is that these machines can be repaired and serviced by a regular maintenance crew. The only difference would be that you'll have to pay for their services, but it won't cost you as much as calling in specialized help from outside agencies.
Myth
Used Moffett forklifts for sale are not worth it because the new ones are much better.
Reality:
It is another common misconception that people have about anything that is used. The truth is that these machines work like the new ones and come at a fraction of the price. So, don't be fooled by this misconception and purchase a used forklift for your business today. You'll save a lot of money and can buy more used machines for the price of a new one.
The points discussed above are the most common misconceptions about used forklifts. We hope that this article has cleared your mind about them and you are now in a better position to make an informed decision about purchasing one. If you still have any questions or want to discuss your purchasing options with experts, we suggest you contact Bobby Park at (205) 377-6886 to get all the information you are looking for.
We have also created a list of questions customers commonly ask about these machines. We suggest you read them to get some additional information.
Frequently Asked Questions
What are the types of forklifts?
Forklifts may be classified into ten types based on the tasks they manage and the industries they're used in. These categories are:
Warehouse forklift.

Side loader.

Counterbalance forklift.

Telehandler.

Industrial forklift (Moffett forklift)

Rough terrain forklift.

Pallet jack.

Walkie stalker.

Order picker.

Reach fork truck.
How do you maintain a forklift?
There is no one-size-fits-all answer to this question, as the care and maintenance of a Moffett forklift vary depending on the make and model of the machine. However, some general tips include checking fluid levels and hoses, tightening bolts and nuts, greasing tires, and inspecting for damages regularly.
What is the most important safety device on a forklift?
The two most important safety devices or features of a Moffett forklift are the seatbelts and the overhead guard because they ensure that the driver is safe, even if the machine tips over.
WHY CHOOSE US?
Full Parts and Service Shop
State of the Art Paint Shop
Body Work
Van bodies, reefer bodies, Flatbed bodies and Storage Containers available
Tuscaloosa and Jackson Locations
Ships anywhere in the United States