ENSURING MAXIMUM PRODUCTIVITY OF YOUR WORKERS IN A WAREHOUSE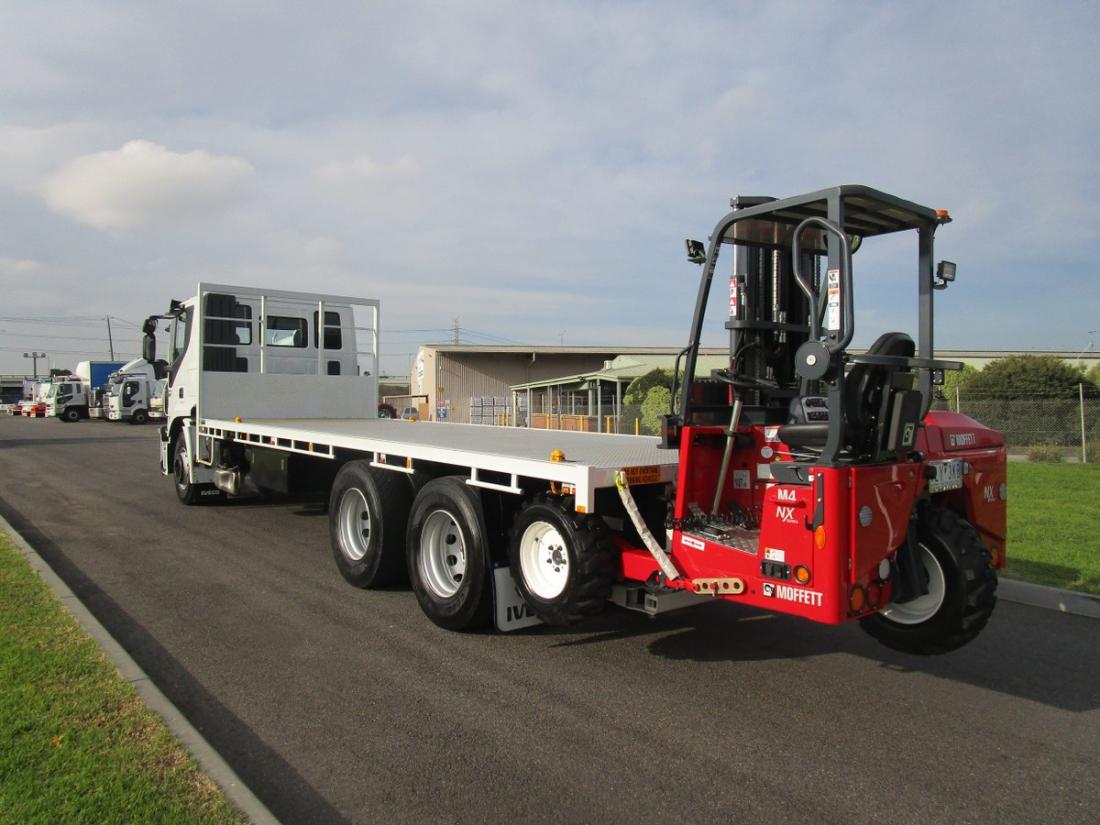 In a warehouse, ensuring productivity is more of an art rather than a skill. These days, business owners try their best to derive methodologies in order to enhance the outcome of their material handling business, supply chain fields, and procurement of supplies. Regardless of whether it's in a warehouse, factory, or a facility that offers multiple purposes, you have to ensure that you make the most out of the productivity of workers.
Using equipment and turning to modern technologies is the key to ensuring maximum productivity. Several businesses now invest in material handling equipment like Moffett's to help with their warehouse operations, and this is actually a smart choice. However, if you find yourself searching for some new ways to optimize efficiency in a warehouse, we are here to guide you through the best ways to ensure this is done correctly.
Tracking the Performance of Operators
These days, tracking the performance of operators is an important factor when it comes to finding the best recipe for productivity. When practicing such behavior, you will be able to achieve the best results. As a business owner the very first area of improvement is best to identify before time, since it helps to complete the job. You can also keep some incentives for operators with the top performer receiving a good share. When doing this, it will help to cultivate an environment that encourages growth, personal development, and diligence.
Praise
Keep in mind that the best way to boost productivity is by ensuring a boost of it. While your operators use forklifts for material handling tasks, they will feel cherished, appreciated and supported with praises. In several work environments, the personnel or operators feel they lack some sort of appreciation from their management and administrative leaders; however, this is an important aspect that business owners need to introduce in their workplace. It's a two-way thing, what your employees do for you; you need to do the same for your workers.
Telematics
Another great way to boost the productivity of your workforce in a warehouse is through the use of telematic report cards. In this system, the metrics will give every detail that isn't one you can miss. Each detail and every figure documented will help to meet or achieve benchmarks. According to various sources, the VX/SX component measures the travel times of forklifts, the idle time's speed, and load off/on times and tracking the job. With these statistics, it's possible to find the productive spots and benchmark the results that go higher than usual. Hence, if you wish to boost the productivity of your enterprise, you would want to invest in such options.
At Bobby Park Truck & Equipment, we specialize in the sale of Moffett forklifts and other material handling equipment you will need for your business operations. For further information on our used and new forklifts, or more details of their specifications, the prices, and any other tip, please get in touch with us today!
WHY CHOOSE US?
Full Parts and Service Shop
State of the Art Paint Shop
Body Work
Van bodies, reefer bodies, Flatbed bodies and Storage Containers available
Tuscaloosa and Jackson Locations
Ships anywhere in the United States