FIVE MISTAKES YOU MUST AVOID WHEN BUYING A PICKUP TRUCK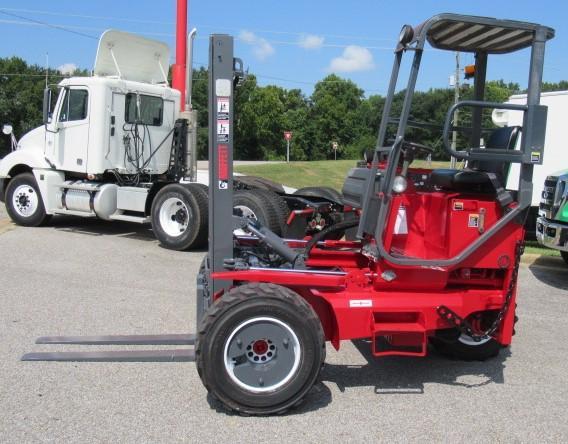 Its an overwhelming job when you are out in the market looking for a pickup truck that best suits your business needs. There are so many different types and brands out there that will surely make you overlook some major things if you have not researched well in advance. Here is all you need to know in order to purchase the next pickup truck to add to your convoy. Just sit back, read and you are ready to plan your big purchase, we have got you all covered.
Not Doing Research:
You must think about a lot of things when you are planning to purchase a pickup truck. Some of the questions that you must ask yourself are:
-What size of the truck would suit my needs?
-Will I be hauling or towing anything?
-What is my budget, and does it fit for what I need?
Not choosing the Right Size:
If you've been doing your research right, you must be aware by now that a pickup truck is not just a truck! It comes in many sizes and every size has different qualities. For instance, Compact pickup trucks are built on one chassis frame that is different from the other types and is powered by four-cylinder and v-6 engines. Keep in mind that today's small trucks aren't smaller at all, so be careful while choosing as a compact pickup truck might fulfill all your requirements.
On the contrary, Midsize pickup trucks are mostly popular among construction and tradespeople and people who use them as general-purpose passenger cars. These types of trucks are very popular due to being fuel-efficient and thus economical as compared to their larger counterparts.
Then comes the full-size pickup trucks which are configured for carrying very heavy loads and hauling fifth-wheel trailers. They are useful for most bulky chores and can haul huge trailers.
Declining Test Drive:
Every vehicle shopper is looking for the ideal vehicle that could fit all his needs and requirements and is multi-purpose. There is only so much research that you can do online, and there will definitely come a point in your quest for purchasing a pickup truck when you will wish to lay your hands upon the different types of trucks and test drive them in order to choose the best one. Just reminding you not to skip that test drive!
Not Being Aware of Your Credit Score:
You must be aware of what's in your credit report as it saves you time, money and effort and helps you make a better decision when you are at the dealership. The higher your credit score, the lower your interest rate.
Not Examining Your Needs Beforehand:
Purchasing a pickup truck is a huge investment and you must be fully and completely aware of your needs before you make that decision. Plan ahead and decide which pickup truck is best for you by taking a closer look at your needs and requirements.
If you are looking for purchasing a used truck in very good condition, contact us at Bobby Park Truck and Equipment and we might land you the deal of your life!
WHY CHOOSE US?
Full Parts and Service Shop
State of the Art Paint Shop
Body Work
Van bodies, reefer bodies, Flatbed bodies and Storage Containers available
Tuscaloosa and Jackson Locations
Ships anywhere in the United States