FORKLIFT OPERATING TRAINING CAN AVERT COMMON INJURIES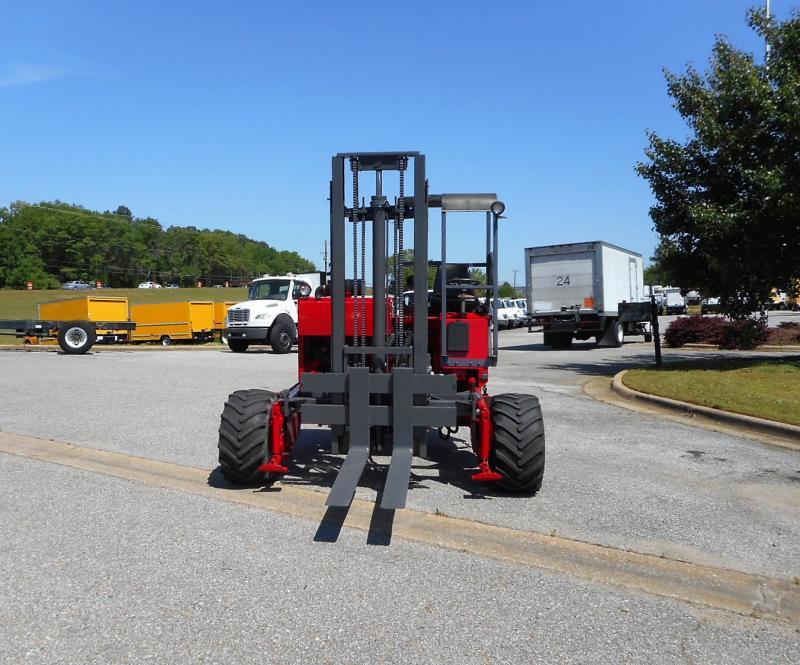 Accidents can occur at any moment, especially where a heavy machinery is in constant use. The chances of encountering accidents become greater. This is a common sight in warehouses, where so many forklift injuries occur because of operators having poor knowledge of how to actually operate the machinery. The good news is that avoiding such injuries is possible now, whether it is with a used or a new forklift. Based on our years of experience, in a warehouse there are some precautionary measures that you can take to handle this equipment appropriately.
The common injuries in a warehouse often include crushes, falls, and various pedestrians encountering accidents or hits. Here are some of the tips on how you can avert these common injuries, and lower your chances or injury. As a used Moffett truck owner, here's what you should know.
OSHA Training Is Advised
In the United States, OSHA (Occupational Safety and Health Administration) is one of the best agencies that offer proper forklift training, and recommends the training for operators that work in warehouses. If you own a warehouse, it is best that you also guide operators to go through OSHA guidelines and various operational training programs, which should be helpful. It is true, through proper training, it will give a better understanding of the basic features of the Moffett forklift and all the safety measures one should implement to keep themselves safe as well as others all around them. Furthermore, OSHA will guide them about the injuries and how to tackle the problem.
Falls
Just know that a forklift is not a taxi, and some operator end up treating it like one. Most of the falls occur because personnel hitch rides. This is actually unsafe because the forks are not for you to stand on them or even sit on them. Furthermore, it is not advised to over speed and cross the limits. In a warehouse, the best solution is to implement a policy to restrict anyone from mishandling the equipment. Operators have to be aware that riding on these forks is risky, and drivers have to avoid injuries and falls.
Crush Injuries
In worse cases, this occurs at times when a forklift tips over and it ends up crushing the wayfarers or the operators directly. Another reason of this accident is when the forklift falls on the driver when trying to jump out of it when it tips over. To avert these injuries, it is best that pedestrians should remain aware of their forklift and not jump out of it suddenly. While driving it, operators need to hold on to the steering properly and be alert in the case of a sudden impact at their feet when giving up on the forklift if it is not in a balance.
Hitting People Around
Even though this is a rare case, it is possible sometimes to hit people or the pedestrians working around in the warehouse. This can result from distractions. In most cases, it results when the driver isn't controlling the wheels. The best advice is that operators should be alert and aware of their surroundings. Employers in a warehouse need to prohibit the use of mobile phones and tablets when they operate the forklift.
For more tips, contact us at Bobby Park Truck & Equipment
WHY CHOOSE US?
Full Parts and Service Shop
State of the Art Paint Shop
Body Work
Van bodies, reefer bodies, Flatbed bodies and Storage Containers available
Tuscaloosa and Jackson Locations
Ships anywhere in the United States