HERE'S WHY YOUR WAREHOUSE NEEDS A USED FORKLIFT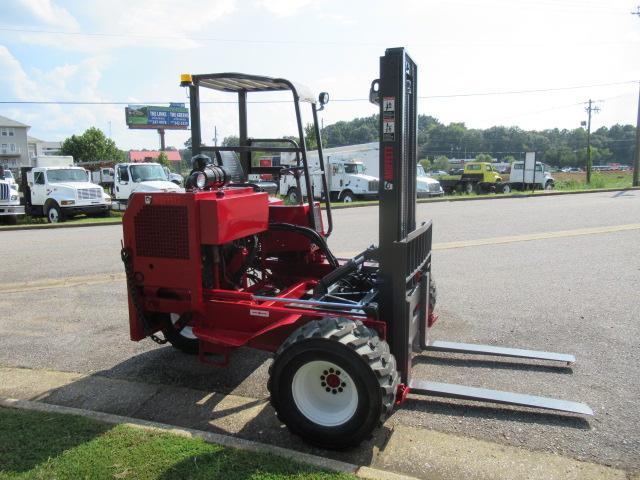 As a warehouse owner, you must be searching for the best ways to enhance the efficiency of your operations within it. To achieve the best results, you can count on so many equipments today. Right from performance boosters, to employee productivity, the options are endless. However, in warehouses, common equipment you will find is a forklift. This is versatile equipment and it has the power to do many things all at once.
When you buy used lift trucks, this is a great choice because you won't have to spend so much right away. This will give you a piece of mind as you will be within your budget. If you want to buy a used forklift for sale, here are three reasons why it would benefit your warehouse operations.
Low Price
When you come to us at Bobby Part Truck & Equipment for a used Moffett forklift for sale, this is always a nice decision. As a warehouse manager or owner, you are aware of your limited funds. When you buy a used one, you purchase it at the half price of a brand new one. You get to save more money, which is surely a top priority for most people. Consider this as an example, most likely, you will end up spending $2,000 for a new electric forklift. However, for less than $10,000, you can pick up a refurbished one with the same capacity. This will give you a better chance to save up more money for repair or maintenance costs in the future. Furthermore, you can use the money you saved and use it for various other equipment purchases. You can buy other accessories, or attachment, which could benefit your warehouse.
Easy to Operate
A used forklift would probably be an older model. You won't have to end up spending more on extensive training. The possibility would be higher that newer models would require you to train your employees. Used models offer familiarity. Most likely, operators will already have an idea of how to operate the model using their training and years of experience. As a warehouse owner, you will not need to spend anything extra on costly training. This used equipment will offer you the chance to stay within your comfort zone in terms of functionality and navigability.
A Durable Equipment
When you buy a used forklift, this serves as a guarantee that the equipment offers proven durability. It means every part is working well, and gone through replacements to bring it back into the best working condition. With a used one, you can keep it a backup within the newer models you have in your fleet. You should rotate it with other newer ones, which will prevent the other ones from breaking down. This way, you won't have to wait or waste time waiting for the repair of the equipment.
As a piece of advice, with years of experience dealing in the sales of used forklifts in Alabama, when considering a used forklift over a brand new one, consider the effects it will have on your warehouse operations. When considering the investment, keep these points in mind. Know that durability, cost and training are important factors.
WHY CHOOSE US?
Full Parts and Service Shop
State of the Art Paint Shop
Body Work
Van bodies, reefer bodies, Flatbed bodies and Storage Containers available
Tuscaloosa and Jackson Locations
Ships anywhere in the United States