HERE IS WHY YOUR ATLANTA FARM NEEDS A USED MOFFETT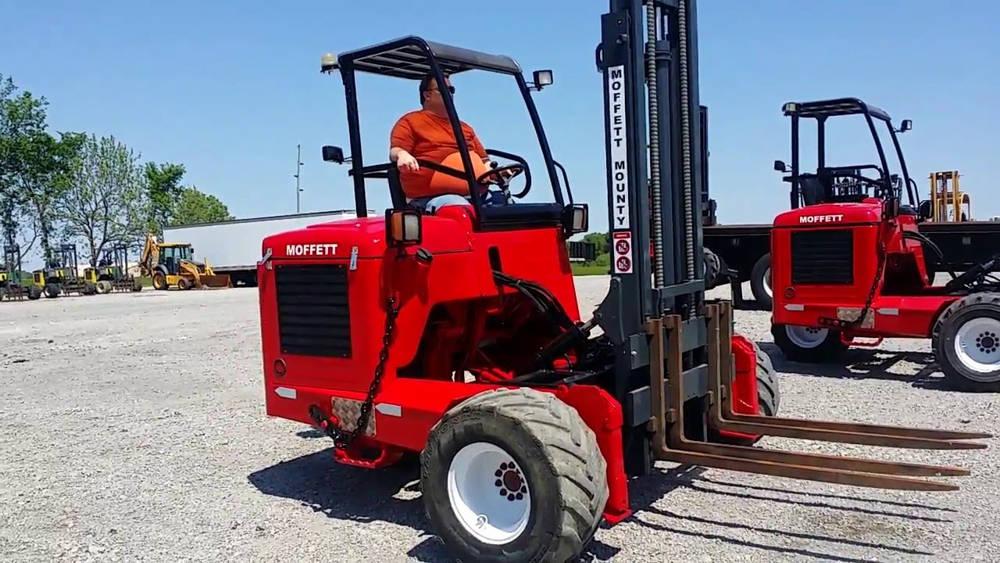 In Atlanta, farming or agriculture is an important industry. You will come across several farms, from small to large corporate farms, most of them have the same mission. To have better productivity, have better yields, and ensure the best performance. Although having a material handling equipment won't have an effect on the yield of your plants, the best Moffett lift truck on your farm will have a noticeable impact on your daily operations.
Equipped with years of experience dealing with used Moffett's for sale, at Bobby Park Truck & Equipment, we would like to guide you on some of the reasons why you should choose one for your farm operations today.
The Uses of a Moffett on a Farm
On any farm, the best tools are usually more versatile, and this is exactly why you should add forklifts to your farm fleet. For farm use, forklifts offer some productive advantages, and we would like to share them with you.
Carrying Heavy Equipment
When you have a Moffett on a farm, the typical and most obvious use is similar to that in a warehouse or supply chain. Their main job is to move pallets, lift them, along with other heavy loads. On the pallets, you can stack up fertilizer, animal feed, seeds, and other farm supplies, making the used forklift for sale a natural tool designed for dispersing and loading materials. On farms, forklifts are particularly great tools that move hay bales. Although hay bales usually require a clamp to handle them, you can move them with lift trucks in a shorter time. With lift trucks, you can also move building materials you need for fencing, construction of barns or sheds, along with any other heavy item.
Better Storage on Farms
Farms usually lack storage space, but when you add a Moffett to your equipment lineup, this would allow you to save more space. You can effectively use the space compared to before. If you install some shelves, this can be cost effective and increase your storage space for feed, seed, and other supplies over time. Regardless of whether it's loose supplies, pallets, or vertical storage, a forklift will improve your farming operations efficiently.
Used a Towing Equipment
Forklifts have a huge torque, and a forklift serves as a great tool to tow other equipment on a farm. Forklifts can serve as helping hands to tow tractors, or any other piece of machinery on the farm. With proper towing hookups, you can increase the utility of the forklift on your farm.
Choose Us Today for Used Moffett's for Sale
You can depend on us at Bobby Park Truck & Equipment for the best forklifts in the best condition. If you are in the market for a durable material handling equipment, then do not hesitate to reach out to our experts. You can call us today and we would be happy and guide you on the models best suited for your farm operations. For more details, Contact us today.
WHY CHOOSE US?
Full Parts and Service Shop
State of the Art Paint Shop
Body Work
Van bodies, reefer bodies, Flatbed bodies and Storage Containers available
Tuscaloosa and Jackson Locations
Ships anywhere in the United States