HOW DOES A PIGGYBACK FORKLIFT REDUCE COST FOR YOUR BUSINESS?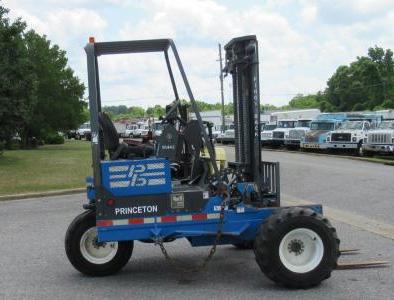 A piggyback forklift is an excellent alternative to a conventional forklift for many reasons, and one of the most important reasons is the cost reduction that moffetts offer. When running a material handling business, you have to constantly find new ways to cut costs and eventually buy a moffett to achieve cost-saving. At Bobby Park, we often get business owners interested in purchasing a moffett but aren't sure how it will cut cost for them. There are several ways a moffett can help your business lower cost, and in this article, we will tell you about all of them, so read on.
A Moffett forklift can be transported on the same truck that is transporting goods
A moffett forklift's most distinct feature is that it can be mounted on the back of a truck. This means you can transport the Moffett on the back of the same truck that will be transporting goods. On the other hand, if you had to transport a traditional Moffett to unload goods when it reaches the destination, you would have to use a separate truck which can be costly. You can easily mount a Moffett on the back of a flatbed truck such as this used 2014 international 7600 we have for sale within a minute, and you are on your way.
A Moffett doesn't breakdown as soon as a traditional forklift
While traditional moffetts can be costly, it still doesn't last as long as a moffett. Moffett forklifts are popular for their long functional life, which automatically reduces your business's overall cost since you will be using your moffett for a long time. Even if you buy a used moffett, you can expect it to last a long time given that you buy it from a reputed dealer such as us. So when looking for a used piggyback forklift for sale, make sure that it has been properly inspected, and the dealer has the usage history of the moffett.
Moffetts allows for a safer operation which means fewer losses
When you are handling material worth thousands of dollars, the last thing you want is accidentally dropping them and causing a considerable loss to your business. Since moffetts come with better stability mechanisms, they are much more stable and less prone to accidents or rollovers. On the other hand, a traditional forklift can be less stable, and there is a higher chance of a rollover resulting in loss of goods and the possibility of injury, which can add to the cost. As much as it would cost you to cover the cost of lost goods, the actual loss would be the injuries resulting from a rollover. Being a business owner, staff injuries is the last thing you want, and a Moffett forklift allows you to prevent these accidents and keep the costs low.
Looking for a used moffett forklift for sale near me on Google, and there aren't any trusted results coming up? You aren't alone; most businesses have difficulty finding a reliable dealer to buy a used moffett. If you are looking for a high-quality used moffett, get in touch with us at Bobby Park.
WHY CHOOSE US?
Full Parts and Service Shop
State of the Art Paint Shop
Body Work
Van bodies, reefer bodies, Flatbed bodies and Storage Containers available
Tuscaloosa and Jackson Locations
Ships anywhere in the United States