HERE'S HOW YOU CAN KEEP YOUR MOFFETT IN GOOD SHAPE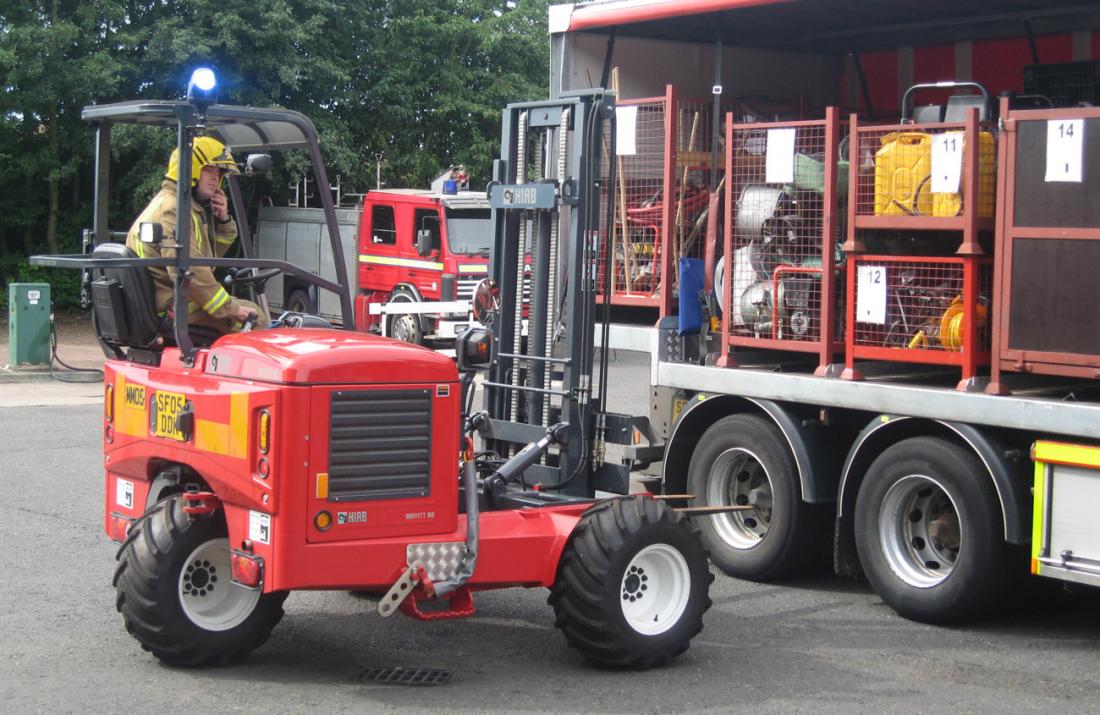 When it comes to forklifts like a Moffett, these aren't any different from other vehicles and machines. They also require regular maintenance, care, love, and a bit of pampering. However, most owners take a step back when it comes to repairing or maintaining a forklift, but rest assured, this isn't a difficult task as it would seem. When you adhere to prompt and stringent performance issues and address them on time, this can ensure optimum performance. At the same time, it will prolong the longevity of any forklift.
From our experts at Bobby Park Truck & Equipment Company, here are some of the most basic maintenance tips you need to follow to keep your used or new Moffett in the best shape.
The Tires Need to Be in the Best Condition
Checking the tires is the most important maintenance routines that any owner of a forklift has to engage in to ensure it remains in the best condition. Checking the pressure in the tire is a good way to avoid the risks of accidents, maximize its gas economy and proper usage. However, keep in mind that inflated tires will also result in poor traction, which can lead to accidents ultimately. On the other hand, overinflated tires could also blow out and end up putting the forklift in an unusable condition at the most inconvenient time. You should keep a tire gauge handy and ensure that you check your forklift's tire at least once a week. Make sure that you inflate it to the right pressure and this should smooth out all your forklift operations.
Is the Antifreeze Level Right?
Another important maintenance check to always consider is the antifreeze. In case a forklift has no antifreeze or little, it will freeze or overheat. Usually, if this occurs at an inconvenient time, especially in the midst of an operation, it will affect the quality of operations. To avoid unintended problems, it's best that you check the antifreeze reservoir of your lift trucks and top it off as necessary. Take your time to also investigate the radiator and reservoir for any signs of low levels or leaks. In case you discover a small leak, you should simply consider investing in a new one.
Change the Oil Regularly
When it comes to an oil change in a forklift, this is a similar regimen to changing the oil in a vehicle. Regular replacement of the oil will provide the best utilization and aid longevity. It is the most proficient and truest practices, as well as effective. Our advice to you is that you should change the oil in the Moffett at least once in every three months to boost the economy of the fuel, prevent engine issues, and improve the overall performance problems.
Check the Brakes
Brake malfunction can also pose threat and danger to the operators. It is essential that you address any form of break issue before it is too late and the operator encounters an accident. Never take brake malfunction lightly because it always leads to disastrous consequences. Always make sure that you address any form of brake issue when they emerge, especially when the brakes feel softer and when the operators need to push harder just to get the vehicle to stop.
Always make sure that you change the brake calipers and brake pads to avoid hazards during material handling operations. For more information, please feel free to contact us.
WHY CHOOSE US?
Full Parts and Service Shop
State of the Art Paint Shop
Body Work
Van bodies, reefer bodies, Flatbed bodies and Storage Containers available
Tuscaloosa and Jackson Locations
Ships anywhere in the United States