QUESTIONS TO ASK BEFORE BUYING USED FORKLIFTS FOR SALE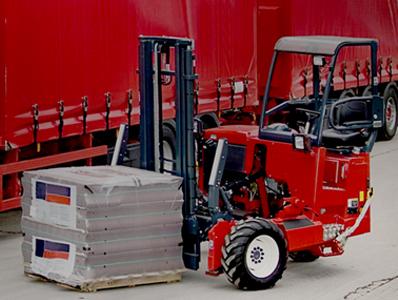 We understand your dilemma. Purchasing a large material handling equipment such as the forklifts can be a very important investment. You must worry about making the right decision. At Bobby Park Truck and Equipment, we are here to help our customers find the right forklift for their business, and within their budget. This is why we have a huge variety of new and used forklifts for sale near me. We always put our customers' convenience at the number one priority. This is why; we have put together a list of questions to ask when looking for the best buy. Here are the things you need to ask.
How to know if I should buy a new or used forklift
Here is the industry standard to help answer this question. If your business needs a forklift for use on average for three hours per day, then you should consider buying a new forklift. If you need it for the usage of fewer than two hours per day, then it would be a wise decision to look for a used forklift for sale. Over the years we have helped so many clients, this tip is based on our experience.
Should I Buy or Rent the forklift?
If you need it for short-term use, then it is a better bet to rent one. If you need it on an ongoing basis for two hours per day, then it would be worthwhile to buy one. If you are having a hard time deciding if you need it for long-term use, then also we recommend starting with buying a used forklift. When your business grows, you can buy a new one.
How do I find Forklifts for Sale Near Me?
Now that you have decided to buy a used forklift, the next question would be how to decide where to buy one. It is always recommendable to look at options near you. That way if there is a problem, you can always meet the vendor personally.
What is the Maintenance Cost of Owning a Forklift
Usually, the forklift should have maintenance after completing 200 hours of work. After completing 2000 hours of work, they must have a major maintenance service. During the process, other costs may come up depending on the extent of the wear and tear. You must ask your dealer about maintenance records. We make sure we always provide this to our customers. Before putting our used forklifts for sale, we make sure they have full thorough maintenance.
Do Forklifts by Different Brands Differ Much?
Yes, the quality of the forklift will vary dramatically. Some brands make their forklifts using components that make them very suitable for particular laborious tasks. Once you select a brand or manufacturer, you can stick to them so that you can easily switch forklifts trusting them for high satisfaction.
How to Know Which Dealer I can Trust?
When you approach a dealer near you, ask them the questions we have mentioned above. See how they answer your questions. If they are forthcoming and offer all the necessary information with transparency, then you can trust them. You can also check the online reviews on the website and on Google or Yelp. This will help you decide which dealer to choose.
At Bobby Park Truck and Equipment, we make sure we answer every question our customers have. This helps us win their trust and offer them the best used forklift for sale. Feel free to ask our representative all the questions you have in mind directly. You can also ask other customers we have for their honest opinion and experience with us. For more details call us now (205) 337-6886.
WHY CHOOSE US?
Full Parts and Service Shop
State of the Art Paint Shop
Body Work
Van bodies, reefer bodies, Flatbed bodies and Storage Containers available
Tuscaloosa and Jackson Locations
Ships anywhere in the United States