IS THERE A BEST BRAND IN THE NUMEROUS FORKLIFTS AVAILABLE?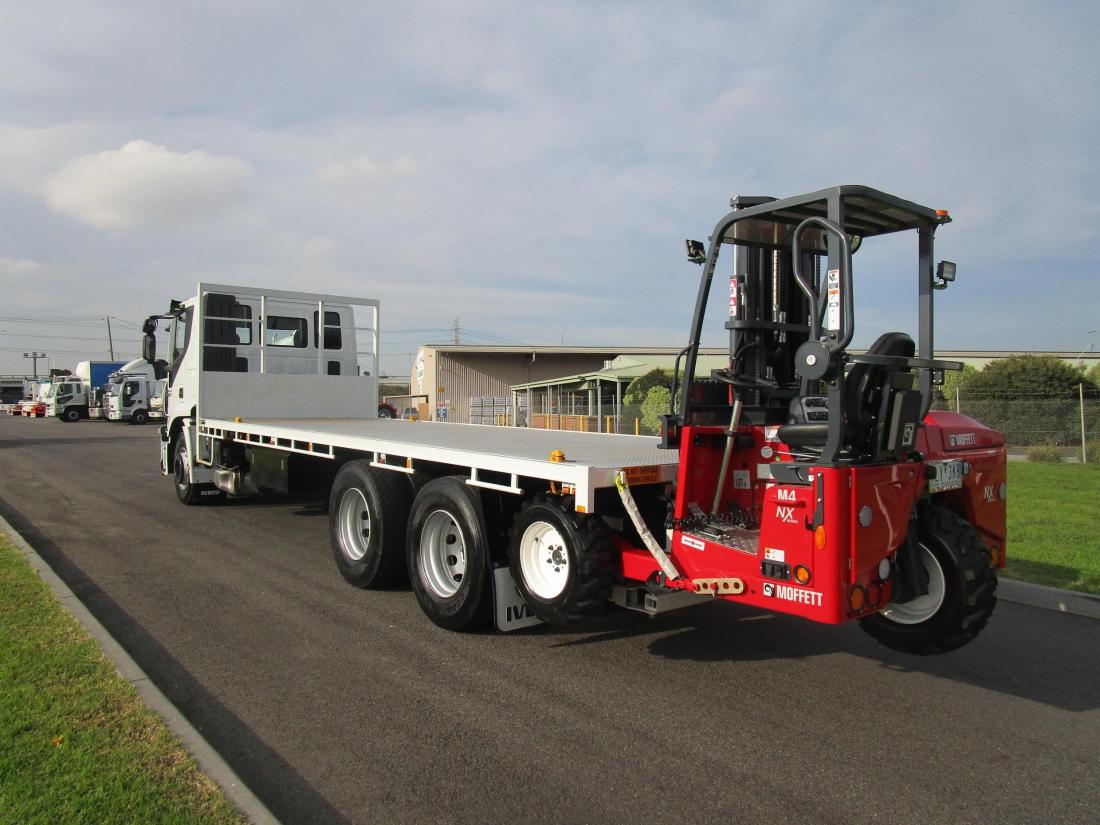 When our clients visit us at Bobby Park Truck & Equipment, we get to hear a common question a lot. Most people as us about the best guide to the forklift model that makes it to the top. Is there a model classified as the "best?" As you invest in this impressive equipment, you need to understand there's no manufacturer or brand that actually falls under this category. Each brand and model in forklift comes with its own distinct perks and flaws. This simply means, no brand is actually the "best."
As you choose forklifts, you just need to make sure that you choose a brand that fits perfectly well with your warehouse operations. It just has to serve the purpose you want it to serve, or the operations you need it for in the warehouse.
However, for most of our clients visiting us at Bobby Park Truck & Equipment, the model we recommend is Moffett. This is because of the incredible performance and exceptional durability it offers. Just know that depending on the use, the brands could vary and their models.
Moffett is Renowned for Smooth Operation and Workflow
As mentioned, we recommend Moffett's like the best models. In Alabama, we are certified dealers in this particular brand. Used forklifts for sale near me in our inventory is the top choice to buy because of their matchless durability, performance, and the numerous models we have in store for you. However, the type or the model you choose strictly depends on the warehouse operations and requirements of the operations in the warehouse. Depending on the needs of your facility, you should the brand accordingly. If you need the equipment for rough terrains or narrow aisles, you should choose a model that operates well in the two situations. This will guarantee a smooth workflow as well.
The Ideal Productivity Tool
Moffett's are great because they deliver a lot more than promised in an area. They offer precision, versatility, profitability and so much more. You can choose truck mounted models as well, which enable drivers to mount and dismount the equipment without any assistance. It offers increased profitability, a quick turnaround time, and better logistics.
It fits the rear end of a trailer quickly, and it doesn't actually take up so much space. It is the best model because it allows the transportation of goods in bulk, and profits will roll into your business. Within seconds you can dismount the truck.
When it comes to safety, it is best that operators remain comfortable with the equipment. You should encourage operators to go through proper forklift training, which would help to familiarize operators with the extensions of the forklift and other parts.
We welcome you to explore our inventory of used Moffett's for sale at Bobby Park. For further inquiries or any questions you have in mind regarding the model, pricing, and load capacity, you can get in touch with. We will attend to you at any time. Call now!
WHY CHOOSE US?
Full Parts and Service Shop
State of the Art Paint Shop
Body Work
Van bodies, reefer bodies, Flatbed bodies and Storage Containers available
Tuscaloosa and Jackson Locations
Ships anywhere in the United States