KNOW THESE TECHNOLOGICAL ADVANCEMENTS IN MOFFETT LIFT TRUCK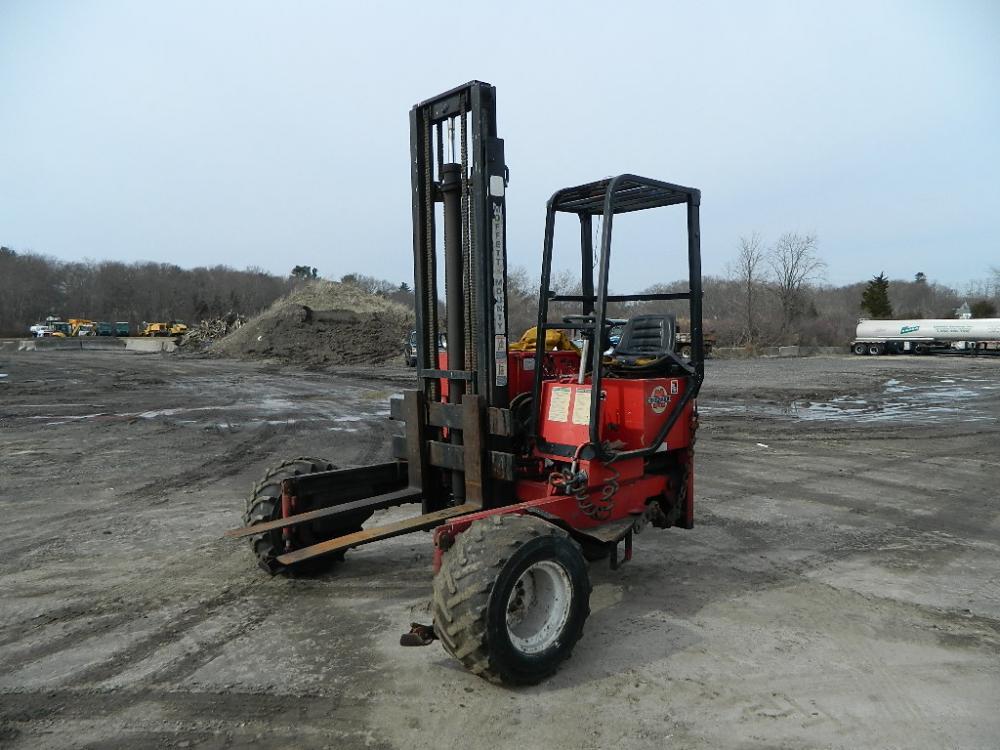 Do you feel that your business is lagging behind when it comes to using the latest technology for warehouse operations? Are you unsure of how you can meet up with the modern age advancements? Does your business specialize in the supply chain, material handling, and logistics? If you are, then you must be aware of how the logistics of these industries are evolving and constantly going through changes.
With modern innovations today, technology has never been so robust and easier to implement. Now, this serves as the right component and tool to integrate it into existing processes. Forklifts in warehouse businesses and others like construction-related ones play a major role, especially when it comes to transporting materials from one place to the other.
We would like to guide you on some of the modern technological advancements, whether it is higher capacity apparatus, fuel cell technology, or a different electrical material that affects your daily operations, here's a scoop on the modern technological advancements in Moffett lift trucks and how they help the material handling businesses.
Forklifts with Electrical Capability and Advanced Capacity
Now, through modern innovations, there are higher capacities Moffett's that function by electric power. an estimate today is that at least 65% of the market runs on electric machinery. Usually, operators have the misconception that forklifts operating on electricity do not have the capability to take up heavy loads or projects that require higher capacity tasks. However, manufacturers like Moffett now develop vehicles that are able to do so. Turning to higher capacity lift trucks also proves to be an eco-friendly and better option in terms of smooth operations.
The Fuel Cell Technology
Undoubtedly, for most businesses, overhead costs are the largest. The standard or the traditional lift truck operates on old-fashioned petroleum and the costs can be quite heavy. However, the modern fuel cell technology has cut down the costs. This modern innovation works across various forklift trucks. A part of the modern revolution, it aims to move lift trucks from the internal combustion to a simple electrical one. The fuel cell technology apparatus is equipped with the modern technology that harnesses gas power, as well as shows better electric efficiency. It also allows vehicles to switch between different fuel modes for lower costs.
A Fleet with Further Enhancements
Note that the modern industry of material handling has the latest innovations that help businesses to tackle a wide range of duties and functions. The modern changes make fleets a lot more versatile since they help to make jobs easier. It is possible to equip Moffett's with leading advancements for business operations to ensure it adapts to the mitigating circumstances, environment, and other areas.
Note that modern technology is the key to precision, and it is appropriate for operators to know about the latest changes. At Bobby Park Truck & Equipment, we have modern electric Moffett's with the best specifications for sale.
For pricing details or any questions, you have in mind, do not hesitate, and get in touch with us right away!
WHY CHOOSE US?
Full Parts and Service Shop
State of the Art Paint Shop
Body Work
Van bodies, reefer bodies, Flatbed bodies and Storage Containers available
Tuscaloosa and Jackson Locations
Ships anywhere in the United States