POINTS TO PONDER BEFORE HIRING OR PURCHASING A CONTAINER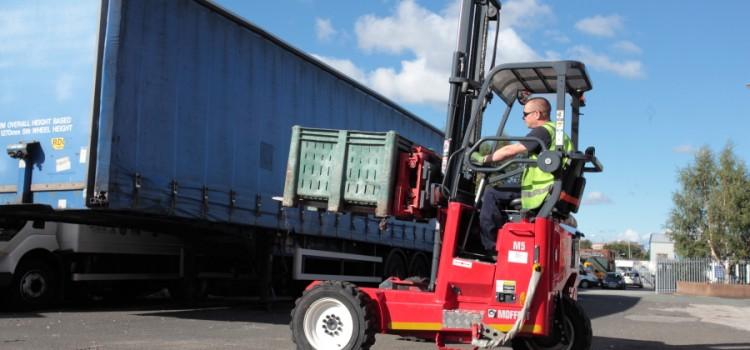 Are you in a fix about deciding whether you should rent a container or purchase one for your thriving business? If yes, then you have come to the right place. We will give you a complete guide on how to avoid potential professional pitfalls in this regard and provide a way out of the dilemma.
Think of your prospects:
Before deciding to hire or purchase a container, have a vision about the future prospects of your organization. You might need to modify the container or alter it to suit your professional needs and you can't do that to a hired container.
Beware of Spam Suppliers:
There are a lot of suppliers out there who send whatever they have in stock or worse, a battered trailer that in no way is useful to you or fulfills your requirements. Thus, choosing your supplier needs a lot of work and care so that you make sure that you haven't paid the cost for transportation of a container for nothing. Always choose a container supplier with enviable reputation among your business community.
Craft your business plan carefully:
Many budding businessmen make an impulsive or last-minute decision of hiring a container. They do not take the heavy cost of transporting and paying for the rental of containers into account while mapping their business strategies. Thus, its always good to decide beforehand if you need to hire a container or purchase one.
Trade condition off with cost:
Never ever fall into the pit of paying more than you must and take the condition of the container into account before hiring and paying for it or purchasing a used container.
There are new containers in the market also commonly known as one tripper that has just entered the business market and is first hand. Then the other type could be called the cargo worthy product that has the lock and seals still in good shape, but they might not be pleasing to the eyes. These types still have many years of use left in them and are sturdy. Now comes the refurbished container. A good paint job is done on such containers to make them attractive but most of the time they have done their share of the service and you are at risk of losing your deposit on these types.
Do not purchase the wrong type of container:
Be mindful of your needs before purchasing a container. They come in all type of sizes and it's up to you to choose the one that's best suited for your business demands.
Some common types of containers are Standard Dry Storage Containers. Other types include Refrigerated Containers and Reefer containers.
Make sure you define your container needs very carefully and then you choose the one that's best for your requirements.
Sign an agreement with the container rentals in case you hire:
Container rental is due monthly upon receive of the statement. This receipt occurs when the container rental company hands over the container to the client or agent. It's in favor of both parties to sign and honor the agreement.
If you are looking for a reliable company for purchasing a container or a Moffet truck in order to avoid all the hassle of rentals or converting your pre-owned one to suit your business needs, contact Bobby Park truck and equipment and let our experts guide you.
WHY CHOOSE US?
Full Parts and Service Shop
State of the Art Paint Shop
Body Work
Van bodies, reefer bodies, Flatbed bodies and Storage Containers available
Tuscaloosa and Jackson Locations
Ships anywhere in the United States