SIGNS THAT IT IS TIME TO REPLACE YOUR MOFFETT TRUCK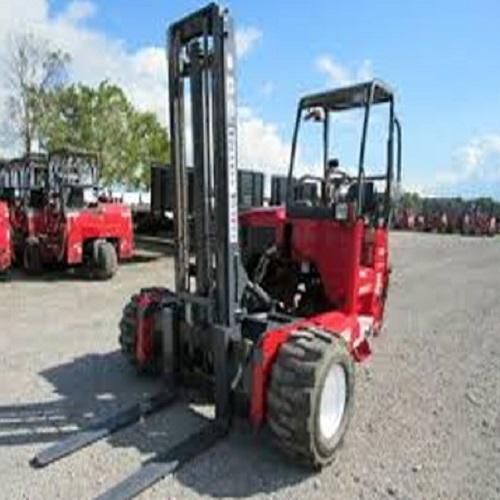 If you are already using a Moffett truck to transport your piggyback forklift, it is important to keep an eye on its condition. While Moffett trucks are built to last and can handle different usage scenarios, they still have an expected useful lifespan, after which they need to be replaced. Most Moffett trucks are flatbed trucks or trailers with a mounting mechanism on their back, and we at Bobby Park both repair and sell Moffett trucks. A lot of customers come to us who aren't sure if they should be replacing their old Moffett truck or not. While several factors can influence their buying decision, some signs indicate it might be time for you to buy a new Moffett truck. If you are wondering about the signs that tell you when to replace your Moffett truck, this article is for you, and we suggest you keep reading.
Signs that you should visit our Park for your Moffett truck replacement
At Bobby Park, we have a range of used Moffett trucks. Being in the business of selling used Moffett trucks and other heavy-duty equipment, we have noticed that some signs tell you it's time to replace your Moffett truck. With that being said, here are the signs that you should look out for that tell when the Moffett truck should be replaced:
Truck maintenance cost is going up: When your Moffett truck is regularly used, Moffett truck parts eventually wear out and need replacement. While smaller repairs that can be done within a few hours or a day at the max aren't a big issue, if your moffet truck needs frequent and major repairs costing you a lot of money, it might be best to replace it. After all, your Moffett is useless without your Moffett truck as it can not be transported if your vehicle is not in working condition. So, in short, if your Moffett truck maintenance cost is going up and your truck is mostly down for repairs and maintenance, then we suggest you buy a used truck in good condition as a replacement.
Reduced fuel efficiency: Fuel consumption is a major factor to consider when deciding if you should replace your Moffett truck or not. If your vehicle has started using too much fuel and has reduced its fuel efficiency significantly compared to when you bought it, it can quickly add to the truck's operating cost. So if you are noticing increased fuel consumption and causing a major dent in your pocket, we suggest going for a replacement Moffett truck.
The overall condition of your Moffett truck: The last thing you would want is a rusted and loud Moffett truck arriving at your client's warehouse to make a delivery. It can hurt your company image, and would you want your company name printed on the side of a rusted truck?. So if your Moffett truck is in bad shape and you don't want your company to be associated with it, it is best to go with a new Moffett truck.
Moffet trucks aren't meant to be parked at truck parking lot or service stations for long periods. So if your moffet truck is creating issues for you in running your business, you can get in touch with us to get a replacement Moffett truck.
WHY CHOOSE US?
Full Parts and Service Shop
State of the Art Paint Shop
Body Work
Van bodies, reefer bodies, Flatbed bodies and Storage Containers available
Tuscaloosa and Jackson Locations
Ships anywhere in the United States