THE TOP 6 FORKLIFT SAFETY MEASURES TO NEVER IGNORE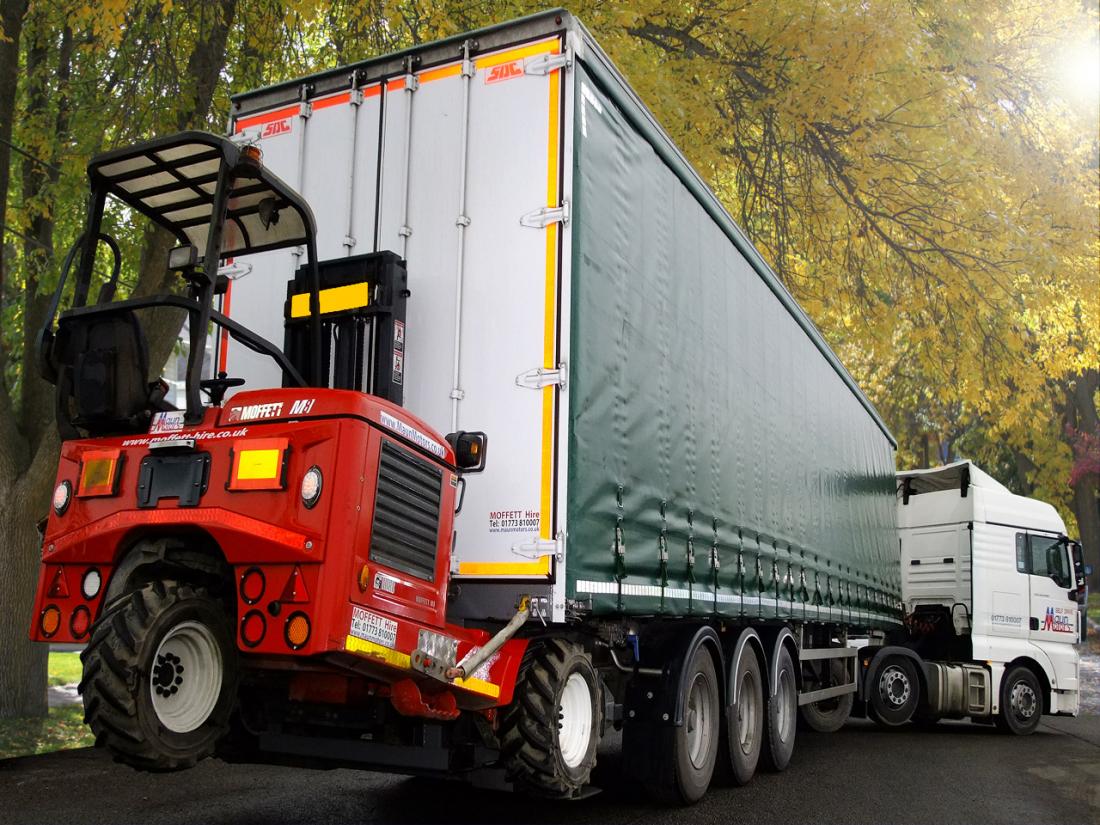 Forklifts are used to lift and move heavy objects from one area to another.
but when you are buying used forklifts you need not ignore a few important safety measures.
We consider these measures at Bobby Park Truck and Equipment, and we can guide you when you visit us to buy a Moffett Forklift.
Choose Your Forklift Based on the Terrain
The first most important thing not to ignore is the environment in which the forklift will be used. You need to choose according to the terrain of the factory. For heavy lifting, the forklift must be in good shape and condition. Avoid using light Moffett forklifts for heavy-duty work.
Choosing the Tires
Any vehicle with a flat or damaged tire will not run smoothly, so choose durable tires for your equipment. If you want to use the forklift on rough grounds then choose Pneumatic tires, for indoor transport rubber tires, and polyurethane for light lifting. Choosing the right type of tire will increase the efficiency of your Moffett forklift.
Buy A New One Or Old
It is very difficult to conclude on whether to buy a new forklift or a used one at Bobby Park Truck and Equipment. We here have both in the best condition as we take the safety of our customers very seriously. You can go through both types of vehicles and decide on which one to buy.
The Right Fuel
If you choose the wrong fuel for your forklift then it will jeopardize the safety of your driver. Diesel is used for heavy-duty forklifts and electric is ideal for indoor work. If you use an electrical forklift for heavy lifting then the effects will be dangerous. You can educate the staff on which fuel to use for which type of vehicle.
Read the Safety Instructions:
It is highly important to read the safety instructions before you start operating a forklift. Have different courses arranged to develop awareness on how to operate the forklift properly? If your employees receive proper training and have the right information on how to use the forklifts, only then your staff will be safe from an accident. Make sure to follow OSHA guidelines on forklift operation.
Maintenance of the Forklift:
To avoid any accident, your forklift should be in a good condition and in order to do that maintenance of the forklift is necessary. You will not need a vehicle that without any reasons stops in the middle of the work, so have your forklift scheduled for maintenance; daily, monthly, quarterly, semi-annually and annually.
Bobby Park Considers these Safety Measures
The service department at Bobby Park aims at providing the best services to its customers and it does so by taking into consideration the above-mentioned safety measures that most people ignore when they plan to buy a Moffett forklift. So if you want to buy Moffett forklift either new or used then visit our website to have a detailed survey of the forklift equipment we are offering.
WHY CHOOSE US?
Full Parts and Service Shop
State of the Art Paint Shop
Body Work
Van bodies, reefer bodies, Flatbed bodies and Storage Containers available
Tuscaloosa and Jackson Locations
Ships anywhere in the United States