3 THINGS TO CONSIDER BEFORE BUYING USED FLATBED TRAILERS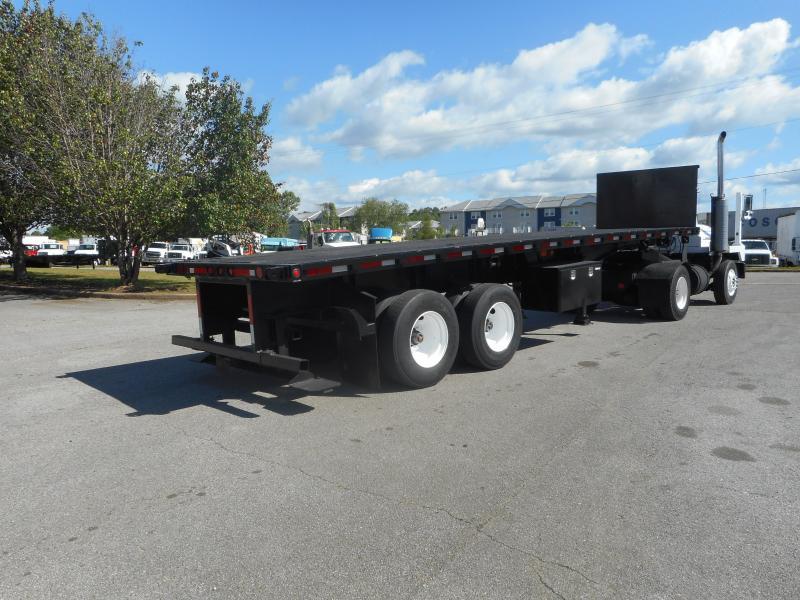 Today, buying a flatbed trailer is a task that requires many resources like money and time and surely getting into this task is one definitely worth the investment, provided you make a smart choice. Choosing a suitable trailer for you and your company can help you save a lot of money as well as your time.
Flatbed trucks, or flatbed trailers for sale, serve as good assets in any transport organization. Of course, this is something that also depends on how deep and how wide your pockets truly are, but then again, if you are able to afford such an addition to your fleet, you will be able to ensure that you meet your business goals.
Of course, all you actually need is the right time and the research to find exactly what suits your needs and business requirements. It can take you a lot of time when it comes to research to assure that the investment you make is a good and profitable one. Regardless of whether we are talking about used or new flatbed equipment, the time and outcome you spend is actually the same.
Before you invest in one, from our experts at Bobby Park Truck & Equipment, here three things you should consider.
1. Your Budget
The first thing you have to consider is what type of budget you have including what you plan to work with. Is it important that you make a budget and consider sticking to it? Keep in mind that even the best deals are not close to the best ones if you end up going over your budget. You should not be tempted to spend a few thousand more than when it is actually time to look at some used semi flatbed trucks for sale.
Keep in mind that the budget or payment type has to be something affordable, and if you do not do, it right; there is no actual reason for you to increase the price you decide to pay for the used semi flatbed truck for sale.
2. Consider the Mileage
Keep in mind that used trucks understandably come with higher mileage than new models, but you need to consider how high actually is "too high?" These vehicles come with unique designs to run for over thousands of miles, so a truck that has mileage-reaching 500,000 should not scare you. Along with that, you should be sure to ask for some detailed service records or have professional mechanics inspect it. You also have to consider the type of route you plan on making. If you plan to drive across your country, you would probably want to start with a truck with fewer miles. In addition, if you are planning on staying local to a particular geographical area, you may be able to get away as you purchase a vehicle with a higher mileage.
3. What Do You Plan to Haul?
The kind of vehicle you buy depends on what you plan to haul. Will you need a semi dump trailer or one that comes with an attached reefer? Is it necessary to have a side lifter or do you want to go for a double Decker so that you carry more pallets?
Keep in mind that knowing exactly what you need before you buy can help to narrow down your entire search so that it is not actually overwhelming for you. For further information, you can always get in touch with us to ensure that you receive the best truck for your business needs.
WHY CHOOSE US?
Full Parts and Service Shop
State of the Art Paint Shop
Body Work
Van bodies, reefer bodies, Flatbed bodies and Storage Containers available
Tuscaloosa and Jackson Locations
Ships anywhere in the United States