THE THREE ADVANTAGES OF INVESTING IN USED MOFFETT TRUCKS FOR SALE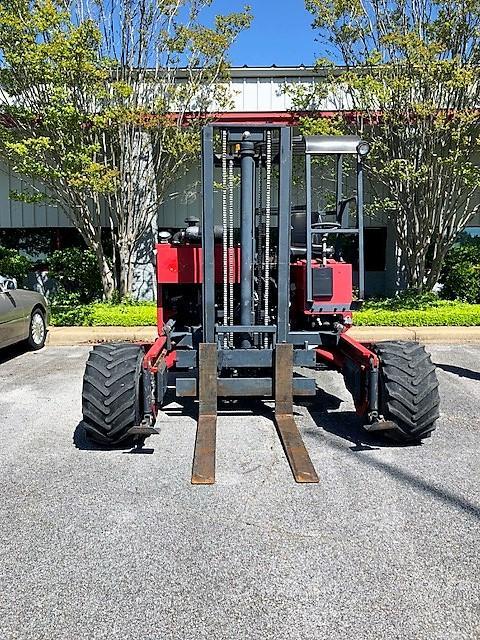 Is this your first time searching for a durable and high-performance forklift to tackle all your business or material handling needs? When considering this investment, you have to consider carefully whether it should be a new or a used investment, and we can guide you through this aspect.
It's not a secret that forklifts are the workhorse of manufacturing, building, retail warehousing, and construction industries. Yes, a brand new lift truck can be a worthwhile investment, especially for a first-time buyer like you, but then again, not everyone can afford the price of a new one, especially in these hard economic times. Depending on your warehouse needs or material handling projects, a used Moffett truck may be the way to go.
If you are skeptical on whether you should go for a new or a used forklift, then here are some of the advantages of investing in used Moffett trucks for sale, and we hope this will help you with your purchasing decision here at Bobby Park.
Ease of Maintenance
Used forklifts offer simple maintenance and operation, and this is something that we can guarantee. Regular and proper maintenance is essential to ensure a long life of the vehicle and ensures the machine operates in the best working condition. When you choose us as your Moffett dealers, we will provide you with a full maintenance and preventative plan since we many years of experience.
Upfront Savings
The most obvious and notable advantage of investing is used forklifts for sale is the amount of money you can save. Although a new forklift will cost many dollars, a used one will be just a fraction of the cost of a new one. In addition, you will pay for half the price of a high-performance workhorse. If you are planning to build a fleet, our advice to you is to consider investing in two used Moffett's for the price of one! Furthermore, another advantage of using high-performance lift trucks is the depreciation. While a brand new one will depreciate from the minute you own it, a used Moffett model will offer you an excellent value by letting you sidestep the period of depreciation.
Operator Friendly
Keep in mind that used and having half the price doesn't mean that it the truck will offer you low quality and performance. Each option we have for you here meets safety regulations and standards. We always refurbish our used forklifts before selling them. When you choose one from us, not only will you gain access to several other brands, accessories, and attachments of lift trucks, but also get warranties and maintenance agreements.
Investing in used forklifts also means they are operator friendly. Some models are the fully automatic types, which makes them cheaper to repair and makes maintenance easier.
If you are searching for the best options, you can contact us today and we will guide you further. Know that investing in used forklifts is always a smart decision, one that will offer you savings and a long-lasting machinery.
WHY CHOOSE US?
Full Parts and Service Shop
State of the Art Paint Shop
Body Work
Van bodies, reefer bodies, Flatbed bodies and Storage Containers available
Tuscaloosa and Jackson Locations
Ships anywhere in the United States