TIPS FOR CAREFULLY OPERATING PIGGYBACK FORKLIFTS FOR SALE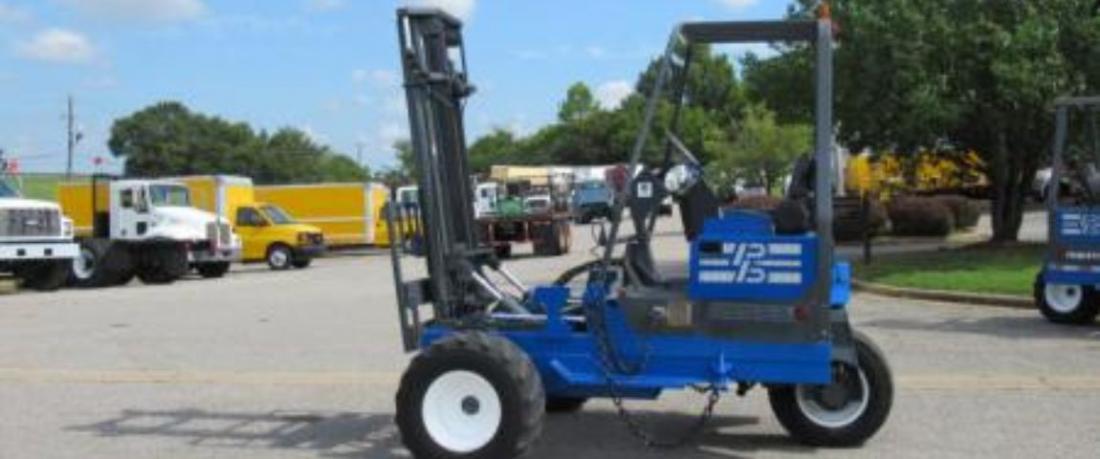 Whenever you purchase new machinery, you intend to use it with extra care in order to ensure you do not damage it while trying to make it work. The major reason for this is that you have spent a decent amount purchasing it. If you take care of small equipment that much, then taking care of piggyback forklifts for sale is a must.
In this article, you will learn the reason we're recommending you especially take care of used piggyback forklifts and how you can carefully operate them to ensure it last long. The answers to these questions are very easily understandable and simple.
We at Bobby Park have been selling high-quality pre-used trucks since 1972. Whether it is a heavy-duty or medium-duty trailer or a truck that you intend to purchase, you can come to us confidently. Not only this, but we also deal in parts and services.
Safety Tips For The Careful Operation of Used Piggyback Forklifts
Just like you are careful in operating other forms of machinery, you must be very careful when using second-hand machinery. Although pre-owned machinery sellers always tell the buyers about some precautionary tips that they must take, we have highlighted some of the important ones in this article.
Highly Qualified Operators
Most companies do not train their operators on the right way to operate the forklifts, which can prove to be dangerous as they would be aware of the required protocols. This lack of information may become the cause of accidents and mishaps when carrying out work. Therefore, in order to keep yourself and your staff safe, you must get your operators trained by reputed institutions, which even give certificates and licences after the training period ends.
Must Wear A Suitable Uniform
It is not enough to just give the operators the training. You must also provide the operators with a suitable uniform to ensure their safety. A well-reputed and good company always prioritize the safety of their workers first, and in order to ensure your staff remains safe you must get them a hard hat, safety goggles, belt, gloves and anything else that may be required by them. It is also up to the operator to always wear the uniform before operating the forklift and ensure that no obstruction is done to the work.
Must Inspect The Piggyback Before Using it For Work
You must carefully inspect the piggyback before you start to use it for work, as if you do not carefully inspect it beforehand, there are chances that it may cause issues while you are in the middle of the work. Therefore, in order to ensure this does not happen, you must check the controls, alarm, brakes, tires and mast to ensure these are in good condition and no damage is done to them.
Most of the operators generalize that the equipment must be fine and start working, but it is highly not recommended by the experts. Therefore, in order to avoid complications later on, you must take precautionary steps.
Do Not Rush
Just like any other vehicle. There is a specific limit of speed that you must follow. You must ensure that you stay within that limit and do not exceed it in order to complete the task before the needed time, as it can prove to be dangerous not only for the forklift but also for the operator.
The load Must Not Be Exaggerated
Similar to the speed limit, there is a limit to the load and the weight that the forklift can handle too. Therefore, you must ensure that you do not overload the forklift, as it will damage the mast and the fork. You must also ensure that the goods are placed securely in their positions when transported from one place to another to ensure they stay protected from harm.
So these are some of the tips suggested by the experts for the careful operation of piggyback forklifts for sale. If you would like to check out the forklift variety we have available with us at Bobby Park, you must visit our website.
WHY CHOOSE US?
Full Parts and Service Shop
State of the Art Paint Shop
Body Work
Van bodies, reefer bodies, Flatbed bodies and Storage Containers available
Tuscaloosa and Jackson Locations
Ships anywhere in the United States