TOP 3 BENEFITS OF INVESTING IN USED MOFFETT ATTACHMENTS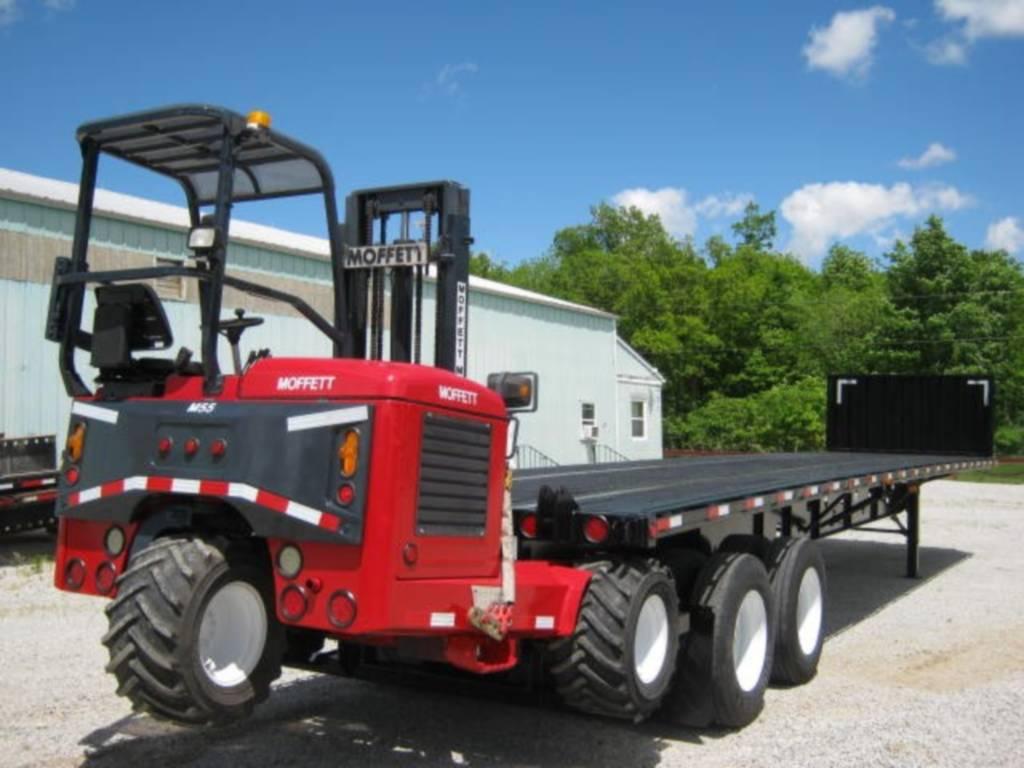 Material handling can turn out to be an exhausting line of work. In particular, it can be a conscientious and an arduous process, where you have to tackle objects while ensuring productivity. However, thanks to several accessories available today that make this job effortless, professionals and veterans can get behind the wheel of a forklift for smooth operations without much trouble.
When operating a forklift, the most important parts are the attachments. When you invest in used ones, they are exceptionally ergonomic. They help most businesses to optimize their performance and enhance productivity in even the most challenging situations. The trick is to choose the correct type of attachment for your forklift.
At Bobby Park Truck & Equipment, we have gathered enough years of experience in the sales of used forklifts. Hence, we would like to guide you on the top three benefits that used attachments will yield.
1. Cheaper Options
The first benefit is that investing in used Moffett attachments means having cheaper options. You can have affordable parts that offer the same goal and functions compared to a brand new one. With these accessories, you will be able to catalyze and master every material handling operations. For this, you should first conduct thorough research. Understand the type of projects you plan to handle, and the products you plan to deal with in supply chain setups. Then evaluate how this equipment will help you to improve productivity and offer safety.
The more the accessories owned for a forklift, the more it can adapt to various operations and match up to the demands of situations. Sometimes, material handling tasks could include outdoor to indoor, factory to warehouses, hence you need appropriate attachments for any area. They should be able to adapt and be versatile. This will help you to increase your business profitability, and you will need less time to handle large tasks. Time equals money. With used attachments, you can also save lots of time.
2. Easier to Move Objects Around
We would like to inform you that there are different types of attachments available for forklifts, and they help to provide safer material handling, protect products from damages, and improve overall efficiency. In terms of moving objects, pallet handlers and fork positioners are great attachments. The role of fork positioners is to allow you to adjust the distance between the forks and accommodates to the sizes of all materials. However, pallet handlers are attachments for bottling warehouses and facilities to add additional reinforcement and stability.
3. Variations in Clamps
In clamp attachments, you can get more options. The major variations often include carton clamps, bale clamps, and paper roll clamps. Palletless options include carton clamps, and these allow forklifts to handle non-pallet based loads quickly, safely, and easily. These could be hay, cotton, wool, and other similar materials. As their name suggests, paper roll clamps handle paper rolls and prevent the chances of damages.
Used attachments offer cost savings and several other benefits. For more tips and details, please feel free to get in touch with us at Bobby Park Truck & Equipment. We have many used Moffett for sale models available, visit us for a detailed check on the quality of the equipment.
WHY CHOOSE US?
Full Parts and Service Shop
State of the Art Paint Shop
Body Work
Van bodies, reefer bodies, Flatbed bodies and Storage Containers available
Tuscaloosa and Jackson Locations
Ships anywhere in the United States