WHAT ARE THE MOST COMMON PARK TRUCK REPAIRS THAT YOU HAVE TO LOOK OUT FOR?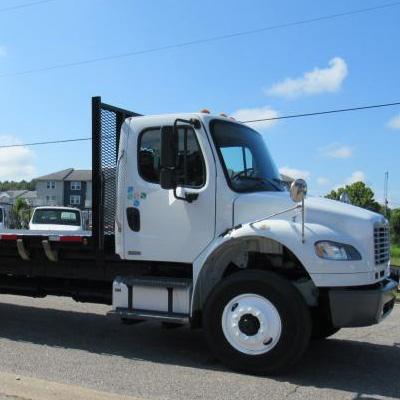 Buying a park truck for your company can give you a significant productivity boost and an advantage over the competition. However, with a vehicle comes the need to keep it in good working condition and perform timely repairs. At Bobby Park, we sell, maintain and repair trucks and other heavy-duty equipment. And we have noticed that while all truck repairs are essential and should be dealt with as soon as possible, some repairs are required more frequently. These repairs may include part replacements or general repairs, which means rebuilding a particular part. When you own a truck or a fleet of them, it is crucial to be aware of what common repairs you might need so you can prepare for them ahead of time. So if you are wondering about the common truck repairs, we suggest you keep reading until the end.
Common Repairs Needed By A Moffet Carrying Truck (Or Any Material Transport Truck)
While trucks may be used for different purposes and are designed differently for each application, their fundamental repair needs are almost similar. Whether you have a moffet mounting truck or any truck for that matter, you will require the following repairs for them more frequently than others:
Engine overheating: Since trucks of all kinds bear loads and transport them over distances, it is not uncommon for them to overheat. Especially if you are using an older model, our services and parts experts recommend keeping an eye out for an overheating engine. A severely overheated engine may require a complete engine replacement or an engine rebuilt. So it is best to keep your truck's cooling system in good shape, so it can keep working correctly even under high loads and summer heat.
Engine starter motor failure: The starter motor is one of the most common moffett carrying truck parts that need to be replaced. As the name suggests, this motor uses the current from your truck's battery to turn the engine over so it can start operating. However, often time these motors can get weak or stop working altogether. That can result in your truck getting stranded with material loaded up, delaying deliveries, and leaving a bad impression on customers. Our technicians recommend getting your starter motor checked on the first sign of hesitation in starting up. Your truck's ignition system may be malfunctioning due to a faulty battery, or it may be the starter motor itself. The only way to be sure is to get it checked by our truck repair team.
Fluid leaks: A truck uses a lot of different fluids for its engine and hydraulic system. So it is not uncommon for truck operators to find puddles of fluids, specifically oils, under the truck. An oil leak may result from leakage in the engine itself or the transmission. In more severe cases, the brake fluid or the hydraulic fluid might be leaking, which can be potentially dangerous and needs to be repaired on a priority basis. Other fluids that may leak include the coolant fluid, which can cause severe damage to your truck's engine and is the number one cause of overheating.
If you don't want your truck to get stranded in a truck parking lot, visit our services department periodically to get your vehicle inspected or contact us if you need repairs on an urgent basis.
WHY CHOOSE US?
Full Parts and Service Shop
State of the Art Paint Shop
Body Work
Van bodies, reefer bodies, Flatbed bodies and Storage Containers available
Tuscaloosa and Jackson Locations
Ships anywhere in the United States