WHAT YOU NEED TO KNOW ABOUT CRANE TRUCKS BEFORE BUYING ONE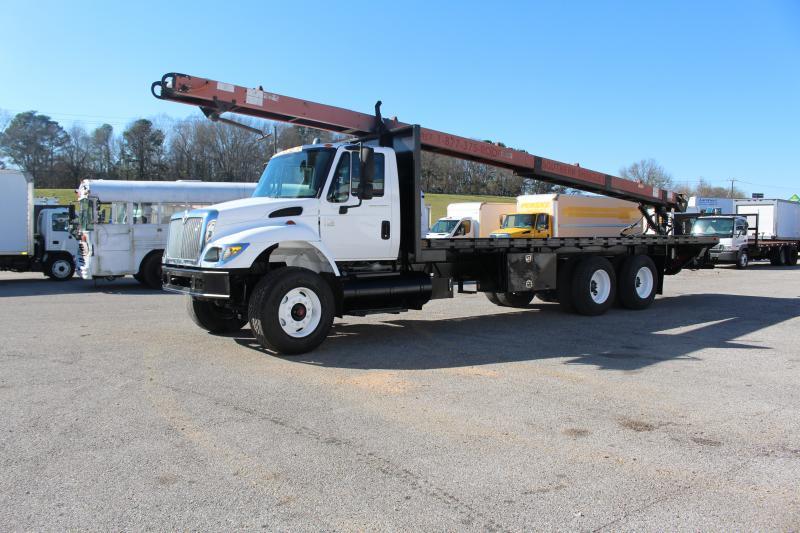 Crane trucks are a popular choice for businesses that are looking for a multipurpose truck and crane combination that is also portable. Crane trucks have been used everywhere, from construction sites to industrial settings, to move heavy loads with ease. At Bobby Park, we provide boom trucks for businesses looking for used and reliable heavy-duty equipment. However, many companies thinking of getting a truck crane don't know much about this piece of equipment. Not to mention, there are other types of equipment that people often confuse for crane trucks. To help anyone who is buying a crane truck for the first time, here is everything you should know about crane trucks before buying one.
You can find different types of
used
crane trucks for sale
The used crane trucks you are going to find for sale will usually fall into two major categories. There are rough terrain crane trucks, and then there are all-terrain ones. In most cases, an all-terrain crane truck such as this 1997 Freightliner FL70 we have in our inventory is the ideal option since they can go on highways and can maintain a decent speed when travelling long distances. On the other hand, rough terrain crane trucks are less mobile, and they are difficult to drive for long distances. However, the rugged terrain variety of crane trucks can be used in difficult to reach places such as steep hills, loose dirt, sand and mud. Rough terrain crane trucks, as the name suggests, have bigger tyres, and they can carry the load and drive for short distances reasonably well due to the added stability features. So it is crucial to determine what type of boom truck among the two categories would be best suited for your business needs before buying one.
What industries commonly make use of crane trucks?
While crane trucks have made their way into most industries that require moving heavy loads over short distances, some industries make the most of this versatile piece of equipment. Some common industries where crane trucks are used include:
The oil and gas industry has different load moving needs that truck cranes can fulfil

Roofers can benefit from the ease of access an extendable crane truck has to offer. Since crane trucks are manoeuvrable, it makes them perfect for use in densely populated areas to reach rooftops

Repair companies that have to access heavy equipment installed on buildings can benefit from crane trucks
Crane trucks have many different parts to
look after
Often, businesses end up buying a crane truck only to realize that the crane truck has a lot of different parts that have to be maintained. Not to mention you may have to buy some add-ons to make the crane truck better suited for your use. At Bobby Park, our services department can maintain all kinds of heavy-duty equipment for you, so you can rest assured that your crane truck will be appropriately maintained.
Were you looking for truck mounted crane for sale? Just contact us, and we will handle all your used equipment needs.
WHY CHOOSE US?
Full Parts and Service Shop
State of the Art Paint Shop
Body Work
Van bodies, reefer bodies, Flatbed bodies and Storage Containers available
Tuscaloosa and Jackson Locations
Ships anywhere in the United States