WHY BUYING A USED MOFFET FORKLIFT AND FLATBED TRUCK TOGETHER IS A GOOD IDEA?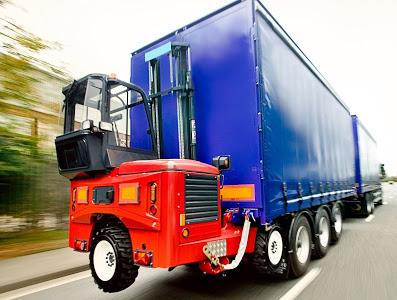 When you are in the market to buy a flatbed truck, you have the option to slightly increase your budget and buy a moffett forklift as well. The flatbed truck and moffett forklift combo will prove to be a useful and valuable piece of equipment for your business. Even if the flatbed truck you are buying doesn't have a mounting mechanism, you can install an aftermarket mount from any of Bobby Park service stations. We can also customize your flatbed truck to accommodate the moffett forklift on its back perfectly. So now that you know that you can get a used Moffett forklift for any flatbed truck, let's talk about why it is a good idea to buy a used moffet forklift along with the flatbed.
Why should you buy a used Moffett forklift for your flatbed truck?
In short, any business that handles heavy materials should consider buying a used moffet forklift to go with their flatbed truck, especially if they are on a budget. Not only will a used moffet forklift cost less, but if you buy it from a reputed company such as us, you can get the reliability you would get from a brand new piece of equipment. Still not sure if getting a used moffet forklift for your flatbed truck is a good idea? Here are just some benefits of getting a used moffet forklift with your flatbed truck:
You get a quality piece of equipment at half the cost: At Bobby Park, you will find used piggyback forklifts from only the top brands up for sale. So if you are on a budget and a brand new piggyback forklift from a reputed brand such as Moffett is out of your budget instead of buying a low-quality piece of equipment you can buy a moffett forklift at a fraction of its price. Most used moffet forklifts, as well as used moffett trucks we have for sale, are in excellent condition yet nearly half the price of what they would cost if bought brand new. So not only are you getting a forklift from a reputed brand, but you can also save a lot of money while doing so and stay within your budget.
You won't have to hire a forklift everywhere you go: When you have a reliable portable forklift at the back of your flatbed, you don't have to worry about hiring or renting a forklift when making a delivery. Simply, detach your moffet forklift from the back of your truck, and you are ready to unload the goods.
Your flatbed truck is put to full use: Flatbed trucks are a popular type of truck to mount moffet forklifts. In fact, people convert their trucks into flatbeds so that they can mount a moffet on the back. So when you are buying a flatbed, and you have a material handling business getting a used moffett forklift along with it is going to allow you to utilize the truck's full potential.
WHY CHOOSE US?
Full Parts and Service Shop
State of the Art Paint Shop
Body Work
Van bodies, reefer bodies, Flatbed bodies and Storage Containers available
Tuscaloosa and Jackson Locations
Ships anywhere in the United States