WHY SHOULD YOU CONSIDER BUYING A USED MOFFETT FORKLIFT INSTEAD OF A NEW ONE?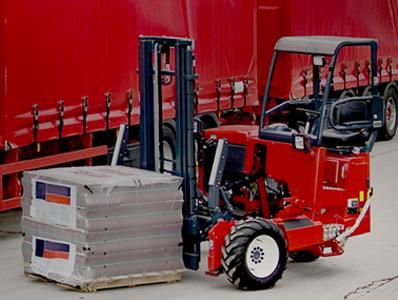 The transportation industry is flourishing day by day. Every day the demand for large trucks and forklifts is rising for the transportation of large-sized goods. Although there is a wide variety of trucks and trailers, yet two principal types of forklifts are in general use.
Types of Forklifts
1. Conventional Forklifts
Conventional forklifts are the traditional ones that make use of a counterbalance mechanism for lifting heavy-weight loads.
2. Moffett / Piggyback forklifts
Moffet forklifts are the advancement of traditional forklifts. Although their function is the same, yet their mechanism of working is somewhat different. These forklifts make use of moveable forks and hydraulic stabilizers for picking up large-sized goods and transporting them from one place to another. These forklifts are used in conjunction with a variety of trucks or trailers. However, the most ideal and perfect combination of them is with a flatbed truck. Installing Moffett kits to flatbed trucks is the specialty of Bobby Park professionals.
New vs. Used Moffett Forklift
When you go to the market to buy any forklift, you should carefully consider several different factors before buying. Some of which may include its model, brand, condition, size, and many more. However, one of the most important factors before purchasing is Moffett's price. By buying a used forklift instead of a brand new one, you can save almost 50%. Saving the remaining amount of money will lead you to make your investment worthwhile.
Moreover, a used forklift might require repairing and maintenance costs, but in the long run, it would still cost less than a new one. On the other hand, if you damage a new Moffett forklift, not only would it be bad for business, it would also cost a lot more to repair. Apart from considering the price and cost of equipment, other factors you might take into consideration when you feel like buying a new forklift are
time of use
area of use
weights to be lifted
distance of transportation
trucks or trailers to which they may be attached
However, a well maintained secondhand forklift can optimally be used without any hiccups and cost less at the same time
Why Bobby Park Truck And Equipment, When Looking For A Used Moffett Truck For Sale?
At Bobby Park, we guide our customers about the forklift they are buying. We provide the best equipment regarding Moffett and Trucks, which will work in your favor by generating a smooth business for you. Our company is ahead of the competition due to our best practices and excellent customer service. Other noteworthy points are:
Our experts have complete knowledge about used Moffett forklifts and their maintenance and
usage techniques.
We offer several hydraulic and crane repairing services to our customers.
We are experts in changing gear ratios.
We offer to shorten or lengthen the wheelbase of a variety of heavy-duty vehicles.
We have expertise in the customization and modification of trucks and equipment.
All of our tools and equipment are of high-quality.
Our professionals also modify Moffett parts and equipment, according to the requirements of clients.
Our experienced staff of professionals is responsible for repairing and maintenance services when
needed by our clients.
Our Moffett price is competitive throughout the market.
Furthermore, anyone can also replace a truck or trailer with another one, reportedly if the first one
does not meet his demands.
WHY CHOOSE US?
Full Parts and Service Shop
State of the Art Paint Shop
Body Work
Van bodies, reefer bodies, Flatbed bodies and Storage Containers available
Tuscaloosa and Jackson Locations
Ships anywhere in the United States