HERE'S WHY YOUR BUSINESS NEEDS A MOFFETT TRUCK MOUNTED FORKLIFT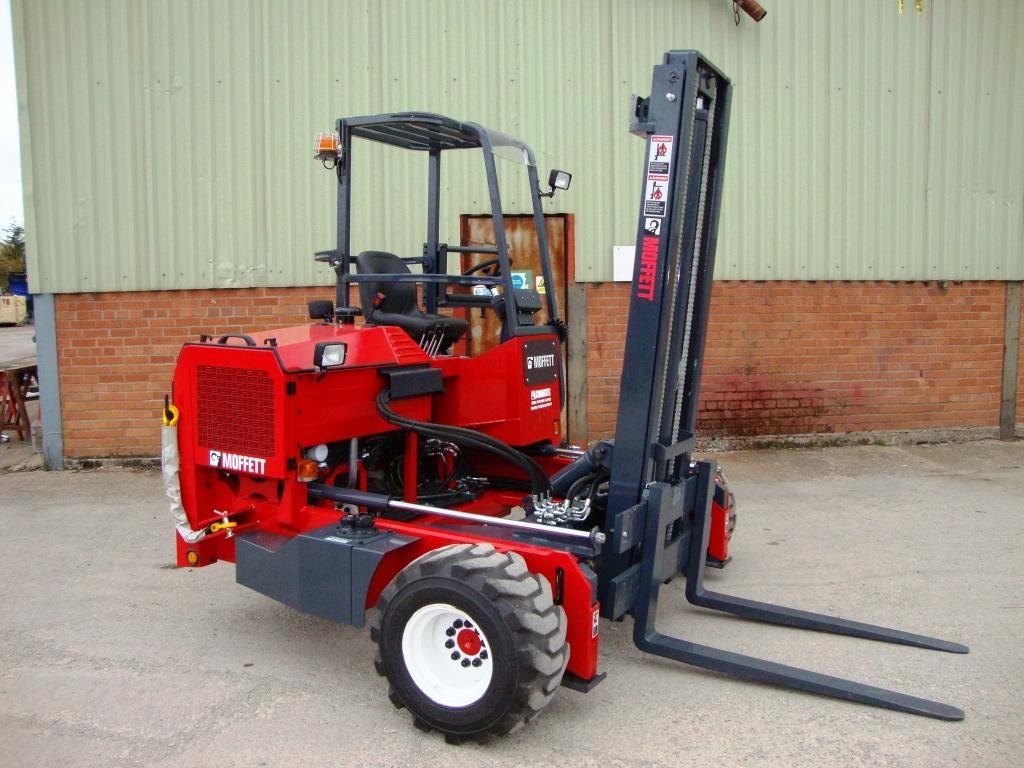 For any business that uses machinery on a daily basis for their project or warehouse work, forklifts are truly a great investment. As an example, let's consider a construction company, which will use a Moffett truck-mounted forklift to help in the shifting of materials from different areas of the construction site. Some recycling companies, as well as a few waste companies, also use this machinery on site for their business operations.
What makes forklift the ideal business choice for moving heavy objects or materials is they are robust and heavy machinery that can do the job of so many men at once in a less amount of time. They help to transport wood, piping, as well as other materials that are heavy to precise locations, or where people need them. Trained professionals or those who go through OSHA training can operate the forklift from its cab, which has a seat and controls.
So many construction companies across the United States today, search for the best quality forklifts for their business operations. At Bobby Park, we welcome you to our website, where you can find a diverse range of lift trucks for your business needs, regardless of whether you need a brand new one or used truck.
Why Does Your Business Need a Forklift?
At first, investing in this machinery may seem like something irrelevant to you, but know that if you do invest in one, you will save your business in the long term. Investing in a forklift comes with several positive benefits. These include:
As your company owns this machinery, it means it has another valuable asset to its name.
Makes delivering or carrying heavy objects from one place to the other easier.
You don't have to worry about hiring or contacting other companies when you need to use one, as it will be available whenever you need to use it.
It can help with short or quick jobs, which normally would require you to hire others.
They are portable, especially because they are easy to mount on the rear side of trucks.
You can train more of your staff to use the machine, so they are more familiar and competent with the vehicle.
As a company owner, you may be worried about buying a forklift and feel that it is an expensive investment. The good news is that some companies also offer discounted prices on most of the forklifts. Investing in a forklift comes with the guarantee that you can carry out various business operations.
Today, they offer more advantages like showing you the weight of the material that it picks up. This is more like a safety mechanism, which ensures that users pick materials that do not exceed its load capacity. They require less maintenance and last for years to come.
There are different versions available at Bobby Park. For the best choice, you can contact us and our experts will guide you about their specifications, models, and any other information you need before you buy one.
WHY CHOOSE US?
Full Parts and Service Shop
State of the Art Paint Shop
Body Work
Van bodies, reefer bodies, Flatbed bodies and Storage Containers available
Tuscaloosa and Jackson Locations
Ships anywhere in the United States