6 QUESTIONS YOU MUST ASK YOUR MOFFETT FORKLIFT FOR SALE SUPPLIER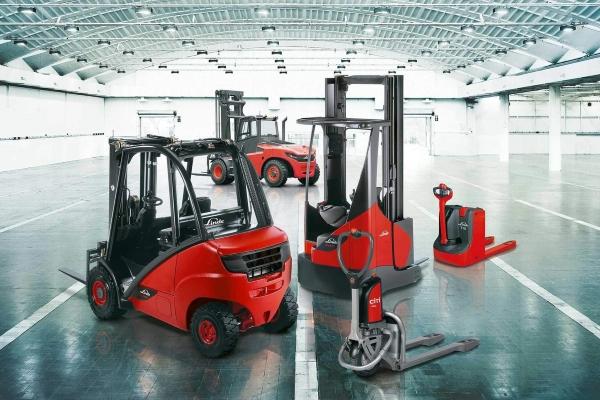 Finding the best Moffett forklift for sale can be more difficult if it is your first time making such a purchase. As a result, you need to be prepared with questions to ask your potential forklift vendor.
Thanks to Bobby Park's extensive experience in the field, we are well-equipped to help you prepare for your next step in the material handling industry.
You may have a business plan in place, but you still need to learn how to select the most appropriate forklift for your storage facility.
It is important to ask the right questions when purchasing a Moffett forklift for sale, whether it is new or used, or when considering a rental. The answers will vary depending on your financial situation and the nature of your warehouse.
Questions You Must Ask Your Moffett Forklift For Sale Supplier
1. What Brand Or Brands Do They Specialize In?
While many popular manufacturers provide high-quality products, not all of them will provide you with the tools necessary to do your job in the warehouse. Forklift suppliers, for instance, need to stock equipment suitable for usage in confined spaces like warehouses.
An electric or diesel Moffett forklift for sale would be the best tool for the job. Electric ones are quieter, while diesel ones can lift heavier loads. We get that the brand's importance stems from the fact that the caliber of their products speaks volumes about your taste and refinement. In a nutshell, the quality of the brand directly affects performance on the field.
2. Why Did They Choose This Specific Brand?
This is the most important question you can ask a forklift dealer because the answer will tell you a great deal about the quality of the brand overall, which includes all of the forklift's specs, such as:
Capacity

Performance

Safety

Price
Determine which forklift provider offers the most benefits by reading the technical details of the available machinery. In the United States, for instance, Bobby Park has dominated the market because we have a wide variety of truck-mounted forklifts for sale, allowing us to satisfy our clients' needs in terms of aesthetics and functionality at competitive prices.
3. How Many Other Items Are Like The One I'm Looking For?
When there are a lot of similarities across brands, it might be difficult to decide between them. Investing in high-quality equipment is crucial since it improves warehouse productivity.
Even if you know exactly what you want, you could get lost in the shuffle because of the similarities between various requirements. Call us if this happens to you, and we'll find out more about the lift truck.
If you're still unsure as to which pieces of Moffett forklift for sale would be best for your company, we recommend scheduling a consultation so that we can get to know you and your operations in greater depth.
4. Do They Provide On-site Service?
If you're in the market for a forklift, choosing a vendor who's just as concerned about your satisfaction as you are is important. Excellent on-site service, such as Moffett forklift parts, is a telltale sign of a trustworthy vendor. The helpful features of a good dealer for your equipment include being there when you need them and being available to answer your questions.
Tire Service

Maximizing equipment's life

Maximizing the company's uptime
A nearby dealer offers convenient on-site service. Differences exist between you reporting the issue over the phone and the supplier checking it out. To elaborate, having a trustworthy forklift supplier is essential because fixing some problems calls for specialized knowledge.
Read more: Things You Should Know When Buying a Moffett Forklift
5. Ask Them About Their Service Hours?
In addition to the quality of the forklifts, the supplier's service also depends on another crucial factor: the service hours. Their service quality might infer a dealer's work ethic.
Working with a reliable dealer is essential since it improves the efficiency and cost-effectiveness of your Moffett forklift for sale operations, taking into account factors such as your unique working environment. You will get greater benefits in proportion to the quality of their service.
6. What Is The Typical Turnaround Time For Parts That Must Be Delivered?
Selecting a forklift provider in close proximity to your business will shorten the time it takes to receive replacement components. You may have a sudden and pressing need for the equipment, and in such a case, timely delivery is essential.
You'll need a lot of adaptability if you want to go with a different forklift dealer. Their punctuality in getting orders out the door is indicative of how seriously they take their mission to please their clients.
A reliable dealer usually has staff on hand at all hours of the day and night so that their customers can get the help they need when they need it. The appropriate forklift dealer makes the impossible feasible, but it is not easy.
Key Takeaway
If you can answer these questions, you'll have a far clearer picture of the Moffett forklift for sale provider and can select the most appropriate machinery. Contact us, though, and we'll be happy to answer any other questions you might have about making the purchase.
WHY CHOOSE US?
Full Parts and Service Shop
State of the Art Paint Shop
Body Work
Van bodies, reefer bodies, Flatbed bodies and Storage Containers available
Tuscaloosa and Jackson Locations
Ships anywhere in the United States