GET THE BEST MOFFETT FORKLIFT FOR SALE WITH THIS GUIDE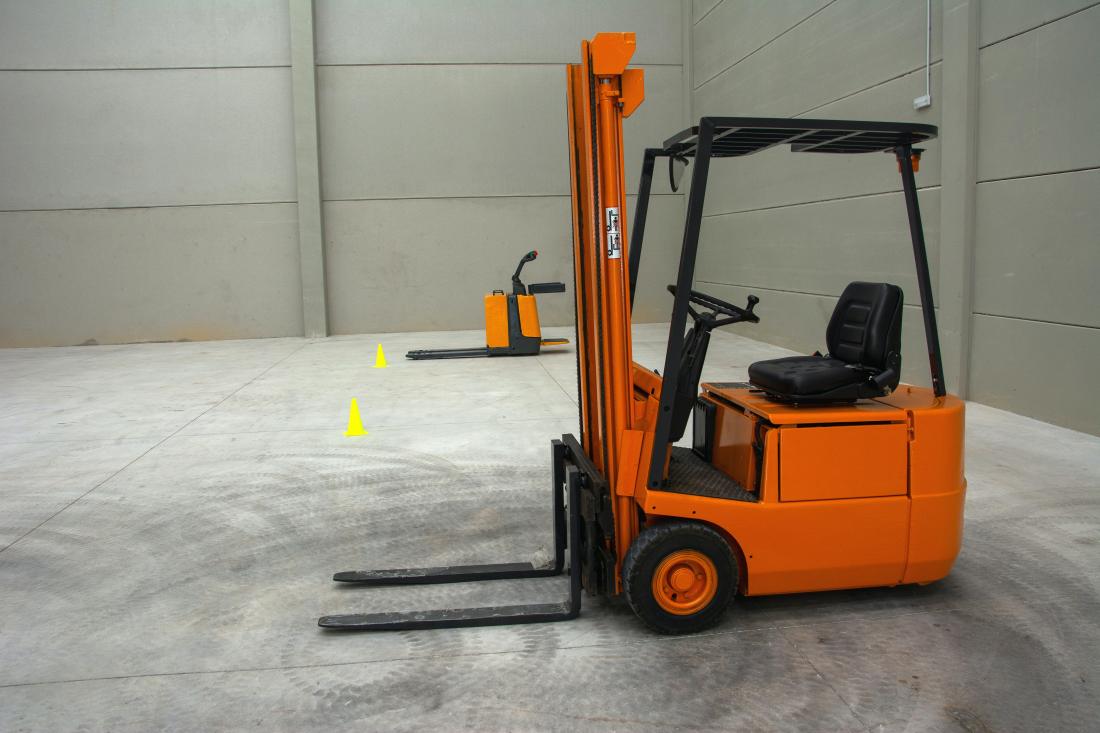 Whenever businesses are trying to invest in something, they mustn't make any rash decisions and give a good thought to the idea. The same is the case with the decision to buy a Moffett forklift for sale. You need to understand your requirements and other factors to avoid any inconvenience later or financial loss. Let's get to know a few steps you should follow during the purchasing process. This guide will help you in buying a forklift that you will be happy with and get the maximum use from.
So, without any delay, let's begin.
Step 1: Figure Out Requirements Before Buying Moffett Forklift For Sale
The first step of purchasing anything is to see if you need the product in your life or not. Similarly, the forklift is no exception. You need to decide if you want to purchase the machinery because you actually need it or is it just because it is popular in the market. This will help you to realize if all the money you are spending is worth the investment or not.
The Moffett forklift is an ideal option for your business if you want to make the process of loading and unloading more efficient.
Step 2: Shortlist Your Options
Once you have determined that you need a forklift, the next step is to look at your options. Visit our page to see what options are available for you. Before getting started, the first decision you have to make is whether to get brand new machinery or a used one. This decision mainly depends on the usage and the budget. Regardless of what decision you make, Bobby Park guarantees you won't have to compromise on the quality.
If you have a low budget and do not need the forklift for more than a few hours, we recommend you go for a used one. On the other hand, if the budget is high and you need to use the equipment for more than 5 hours, do not risk buying an old one but get a brand new forklift. This is because by buying a used one, you may have to spend more on it than the new one as it will require repair due to excessive use.
Step 3: Pick A Reputable Provider
When you pick Bobby Park, this problem has already been taken care of. Our company ensures that customers are satisfied and well-informed about their decision when they walk out after purchasing. We first understand the needs and requirements of our customers and then present them with suitable options. It is then up to them to select a Moffett forklift for sale they are happy with.
However, if you still have any doubts, you can contact us and ask as many questions as you want till you are satisfied with our company. Not only that, but we also have customer reviews available on the website, so you can go and check them out anytime you want. We prefer to be transparent with our customers, so they are at peace knowing their purchase is worth the investment.
Step 4: Are Moffett Forklift Parts Working?
Once you have decided on the machine you want to buy; it is time to check it properly. It is always better to test the forklift before paying the final amount. You can bring in your technician who has the skill to inspect the forklift and tell you if they find anything wrong with it. Also, they understand better if the specific equipment is good for your warehouse or not since they are the ones who'll be driving them in the end.
So, make sure to consider their opinions as well. Or else, share your requirements with us, and we'll make sure to show you the models that will be best for your workplace.
To further help you out, here's a short guide that can help you: What Criteria Should You Consider When Buying A Moffett Truck?
Or, you can move on to our FAQ section to get more details.
Frequently Asked Questions
How much can a forklift lift?
It is an important question to ask whenever you are out buying a forklift. Different businesses have different lifting requirements, so make sure you know yours. Each model has different specifications, but generally, a forklift can lift up to 3500 kgs. The specifications should be asked before considering any equipment to buy.
How long is a Moffett truck?
Due to the presence of many models in the market, there is no single definite number. However, the average length of the truck bodies is 24 feet. You can get it customized between 20 and 26 feet based on your requirements.
What is a Moffett on a flatbed truck?
In simple words, a Moffett is a forklift that is easily portable and can be attached to the back of the truck. It is a piece of great equipment to help you transport the cargo easily from one place to another.
WHY CHOOSE US?
Full Parts and Service Shop
State of the Art Paint Shop
Body Work
Van bodies, reefer bodies, Flatbed bodies and Storage Containers available
Tuscaloosa and Jackson Locations
Ships anywhere in the United States