HOW TO MAINTAIN PIGGYBACK FORKLIFTS FOR SALE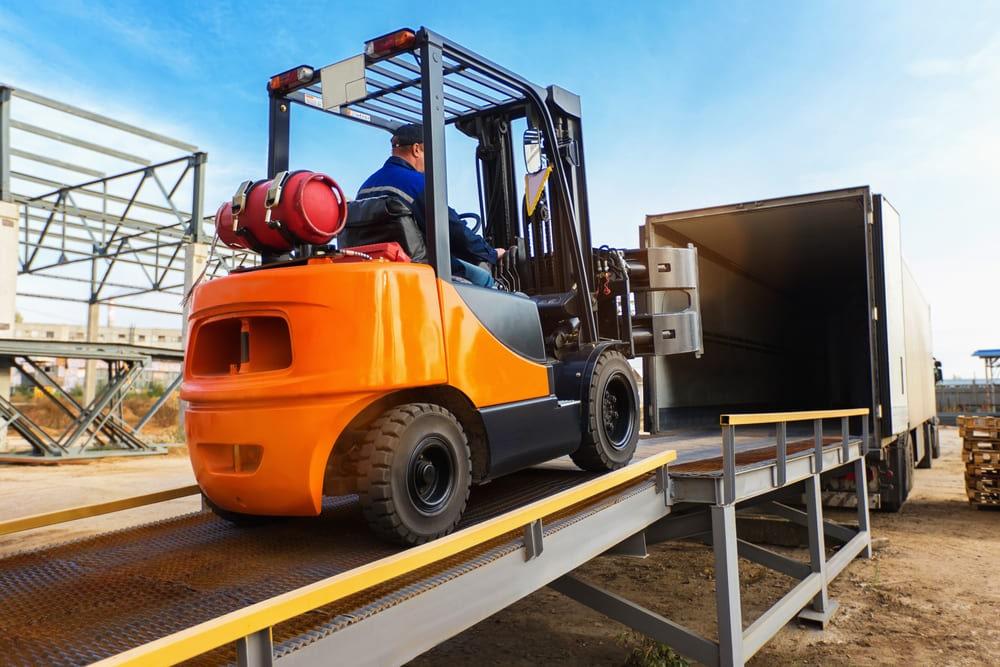 A forklift, like all other machines, requires proper maintenance and servicing. If you keep delaying and neglecting the care of your forklift, it will stop giving you the desired results. But how can you know the best Piggyback Forklifts For Sale maintenance strategy? Don't worry, and we have got your back. This article will talk about the proper maintenance plan you must follow for the efficient performance of your forklift. You can also hire Bobby Park services instead of buying your forklift and stressing over its maintenance.
Maintain Piggyback Forklifts For Sale
Here are some great strategies you can take help from for maintaining your Piggyback Forklifts For Sale. Failure to properly maintain your forklift will end up compromising its durability, efficiency, and performance of your forklift.
Daily Inspection
You should follow the daily maintenance of your forklift for improved durability and reliability. The most important points to check in this inspection are the inspection of leakage from hydraulic oil, radiator coolant, fuel, and engine oil. Also, look at the tire pressure and condition to determine if it is good for running your forklift. Moreover, it is also essential to check the mast chains, stops, hydraulic hoses, and cables to see if they work well. See the check backrest security and overhead guard. Other daily inspection checklists include inspection of the service brake, steering operation, accelerator, parking brake, and drive control in reverse and forward.
Monthly Inspection
Coming to the monthly inspection of Used Piggyback Forklifts, keep in mind to conduct it every 200 hours of operation. Also, be keen and careful with the monthly assessment as it is less frequent. Some common things to take care of in monthly inspection sessions include looking for any crack in the structure and lubrication of the mast components and chassis. As a result, you can deal with the wear and tear going on with the forklift parts and improve their durability. Moreover, also develop a habit of changing the filter and engine oil every month to avoid blockage due to dirt accumulation.
Quarterly, Semi-Annual, and Annual Maintenance
This maintenance is dependent on the specific requirements of each type of forklift. Make sure to talk to a professor service provider in this regard to get the best customer service plan for Used Piggyback Forklifts For Sale. Perform deep cleaning and look for cracks or breakages. Change all the fluids and perform essential electrical components and battery checks.
Conclusion
These were some great maintenance strategies to keep in mind for getting the best forklift performance. If you show negligence in following a proper Piggyback Forklifts For Sale maintenance plan, you will affect your forklift's durability, reliability, and performance. Another approach is to hire Bobby Park and let us take all the stress. We are professional service providers and have forklift maintenance experts who know how to maintain a forklift properly. Call us right now to get more details and solutions for all your concerns regarding maintenance and other needs of piggyback forklift.
FAQs
Why is regular forklift maintenance important?
Regular maintenance of forklifts offers you a wide range of benefits, some of which are discussed here. It takes care of the system's mechanical integrity and ensures crew and operator safety. Moreover, proper maintenance is also required for the efficient mechanical operation of your forklift. Other benefits of regular maintenance of a forklift include extended lifespan and increased resale value. Moreover, it also informs you about any problems with the machinery or the performance of your forklift. You can solve them on time, ensure improved safety, and decrease downtime.
How to improve and maintain the efficiency of your forklift?
To improve and maintain the efficiency of your Piggyback Forklifts For Sale take these steps. Make sure to regularly service your forklift according to the intervals recommended by the manufacturer. Moreover, also figure out which components of your system require maintenance like lubrication or cleaning. Replace the damaged and non-functional parts with new ones for better performance. Also, inspect your forklift before starting the session for maximum safety and reliability. It is recommended to the forklift operator to go through the safety stickers and user manual for better operation.
What are the OSHA forklift maintenance requirements?
There are different OSHA maintenance requirements for forklifts involving regular inspection of the lift. If you have an electric forklift, you must take care of its battery restraints, hood latch, cables, electrolyte levels, and connectors. On the other hand, if you have an internal combustion forklift, you must maintain the brake reservoir, air filter, radiator, engine oil, engine coolant, belts and hoses, and hood latch. For liquid propane forklifts, special care must be taken regarding pressure relief valves, tank restraint brackets, leaks, secured propane tanks, hoses and connectors, and tanks for dents and cracks.
Read More: https://bobbypark.com/news/the-benefits-of-a-moffett-forklift-for-sale
WHY CHOOSE US?
Full Parts and Service Shop
State of the Art Paint Shop
Body Work
Van bodies, reefer bodies, Flatbed bodies and Storage Containers available
Tuscaloosa and Jackson Locations
Ships anywhere in the United States