MOFFETT FORKLIFT PARTS THAT NEED REGULAR MAINTENANCE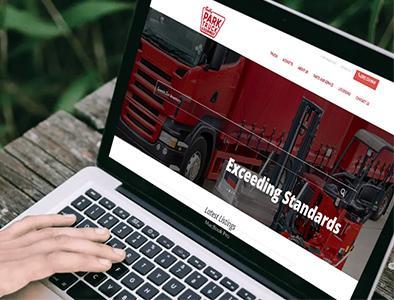 Moffett's are among the toughest machines used to load and unload heavy industrial material on the operation site. They're made to work efficiently on all terrain and in all kinds of circumstances without easily breaking down. Despite being robust and durable, there are still some Moffett forklift parts like forks and breaks that need regular care and maintenance and may also require repairs at some point in time. You need to look after the equipment and its parts to ensure that it lasts for an extended period without breaking. This article will highlight and discuss some of those parts, so we suggest you read it thoroughly to get valuable information.
Moffett Forklift Parts, You Need to Maintain Regularly
You need to look after a long list of these parts to ensure that your machine doesn't give up on you in the most critical situations and when you need it the most. However, we'll discuss some of the most common and primary ones that you can maintain yourself.
Forks
Forks are the most used parts when we talk about a flatbed truck with a forklift at work. They need the most care and attention because they're exposed to wear and tear while the machine operates. Poorly maintained forks lose their ability to lift heavy loads and may drop a sensitive and valuable shipment at any time. In this situation, you may need to replace them, which is costlier than caring for and maintaining them regularly. So, pay attention to what your machine needs periodically and provide it with that.
Brakes
Brakes are among the essential parts of a forklift that ensure the safety of the driver, cargo, and people around it when the machine is being used on the run. They need a similar type of care like the forks as they play a crucial role in stopping equipment with thousands of pounds placed on the forks. Ensure that your barking system is adequately lubricated and the brake pads or drums are in good working condition. Though you need to replace them after a certain period, looking after them prolongs the span of their functionality.
Mast Chains
Mast chains are put under similar stress as forks and brakes while lifting, carrying, and transporting loads over a shorter distance. They play a significant role in lifting and lowering the masts, forks, and the load they have, which means that they're exposed to a lot of wear and tear during operations. They could need more care than the Moffett forklift parts mentioned above because of the stress they're under. The most basic care tip for mast chains is to keep them lubricated so that they work smoothly with less friction hindering their movement. Look after these chains and masts to ensure that the forklift that forklift is in good shape for a long time for long.
You can also read:- TOP REASONS TO BUY USED MOFFETT FORKLIFT PARTS
These are three essential parts you need to maintain regularly to ensure that they're in good condition and don't need frequent replacements. Suppose you have any questions about forklifts, their parts, and the concerning equipment. In that case, we suggest you contact specialized and professional vendors like Bobby Park Truck & Equipment to get your answers and buy the machines of your choice.
We have created a list of commonly asked questions and provided answers to them. So, please read them below as they may provide you with some additional information.
FAQs
How do you maintain your forklift?
The best way to maintain your equipment and Moffett forklift parts is to check them regularly every time you operate the machine. Notice any wear and tear that needs attention and keep all parts lubricated before you settle after a long day at work.
Do forklifts need oil changes?
Every mechanical equipment that runs on an engine needs oil changes, and the Moffett forklifts are no exception. You need to change the fuel filter, oils, and oil filters after every 250 hours of loading and unloading industrial material.
How often should a forklift be inspected?
The best practice regarding Moffett forklift inspection is to look at it every day to ensure that it is alright and ready to work at any given time. Also, you need to inspect it after every shift and immediately perform the maintenance work it requires.
WHY CHOOSE US?
Full Parts and Service Shop
State of the Art Paint Shop
Body Work
Van bodies, reefer bodies, Flatbed bodies and Storage Containers available
Tuscaloosa and Jackson Locations
Ships anywhere in the United States