REASONS WHY MOFFETT FORKLIFTS ARE SAFER THAN OTHERS?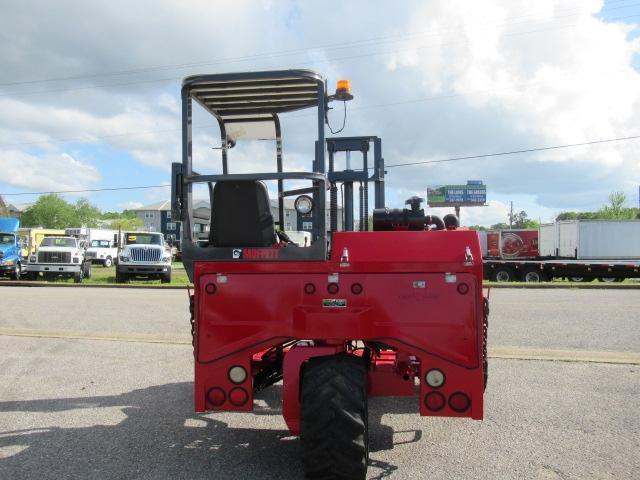 As a forklift driver, you know the importance of operating a forklift that prioritizes safety above all else. The Occupational Safety and Health Administration (OSHA) estimates that thousands of serious and non-serious injuries are caused to forklift drivers every year. A considerable number of these are because of poor safety features. However, the same cannot be said for all of these machines because Moffett forklift parts and safety features have proved better than others. They have revolutionized the way on-site operations and safety hazards are handled and addressed. This blog will discuss why these machines are safer than their counterparts. So please, read till the end.
Factors that Make Moffett Forklifts Safe
Safety isn't just about making a vehicle with better quality material and incorporating many safety features. There are other factors as well, like the design. The four essential things that make these machines safer than others are discussed in detail below.
Design
Moffett's or a flatbed truck with a forklift is one of the ideal pieces of equipment to handle heavy industrial material at any type of workplace. They are small, sturdy, robust, and can be maneuvered with confidence through narrow spaces. Their design gives them a lower center of gravity. The hydraulic stabilizers offer these forklifts the leverage to lift loads and maintain a combined center of gravity. It helps to keep the load in the triangle of stability. That is why these forklifts are safe and extremely popular among the many thriving industries of North America.
Top-notch Safety Features
As already mentioned, the safety features of Moffett forklifts are better than their counterparts. They include:
Interlocking seat belt for the driver.

Overhead guard, tested by Rollover Protective Structure (ROPS) and Falling Object Protective Structure (FOPS).

Maximum visibility all around the forklift, i.e., a 360 degrees view.

Flashing beacon, work lights, and reverse beeper

LED road light while being transported on a flatbed truck.
Stability on Rough Terrain
These forklifts provide superior stability over rough terrains such as mud, rocks, gravel, and uneven surfaces. That is especially impressive since most forklifts can't keep stable when operated on a rough surface outside the warehouse. The conventional forklifts tend to tip over when their center of gravity changes while carrying a load over uneven surfaces. That happens because the weight of the forklift and the load combine to become heavier than the counterbalance. Meanwhile, the Moffett forklift parts like the horizontally moving mast ensure that the center of gravity remains low to prevent the vehicle from tipping over.
These are three of the essential features of these reliable industrial machines that you can use on any terrain. If you seek to purchase this equipment from a trustworthy and reliable vendor, we suggest you contact Bobby Park Truck & Equipment to get your desired machines.
We have created a list of some common questions customers ask and have provided their answers as well. Please read them below to get some additional information.
Read more:- REASONS WHY MOFFETT FORKLIFTS ARE BETTER THAN OTHERS
FAQs
What type of forklift is a Moffett?
Moffett is a type of robust forklift mounted on the back of a flatbed truck to be transported to the operation site. It allows you to start loading and unloading without having to wait for another forklift to arrive.
What weight can a Moffett lift?
A Moffet forklift is among the most powerful ones of industrial equipment. It can lift a weight as heavy as 8000 pounds, which is not possible for its competitors, with a high level of stability.
What is the most important safety device on a forklift?
The two most important safety devices or features of a Moffett forklift are the seatbelts and the overhead guard because they ensure that the driver is safe, even if the machine tips over.
WHY CHOOSE US?
Full Parts and Service Shop
State of the Art Paint Shop
Body Work
Van bodies, reefer bodies, Flatbed bodies and Storage Containers available
Tuscaloosa and Jackson Locations
Ships anywhere in the United States