TOP REASONS WHY BUSINESSES MUST UPGRADE THEIR MOFFETT FORKLIFT FLEET?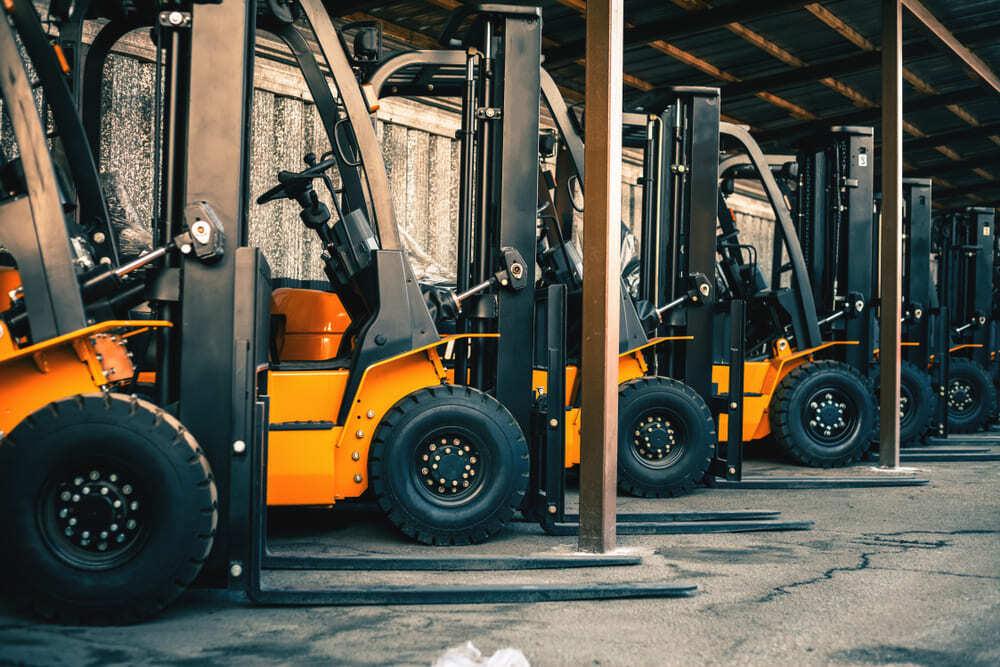 Most times, business owners are unsure when to upgrade or replace their equipment. When this uncertainty is not cleared up, decisions take longer to make, which immediately impacts how the firm operates.
Although upgrading your forklift fleet requires a significant financial outlay, there are numerous situations where doing so will pay off in the long term, whether by boosting warehouse safety, increasing productivity, or avoiding equipment breakdowns.
Here are a few indicators that it's time to renew your fleet of Moffett forklifts for sale.
Reasons Businesses Should Consider Upgrade Moffett Forklift for Sale
Have you given any thought to why it is that business owners give much consideration to changing or upgrading their equipment? The primary reason is that modernizing the Moffett Forklift for sale fleet requires a significant financial commitment, and business owners understandably wish to avoid making a poor investment decision.
Here are some considerations that should be considered when making the call to upgrade a company's fleet.
1. Your forklifts are past their prime
Forklift maintenance costs can skyrocket as the machines approach the end of their useful lives. As they age, it becomes increasingly time-consuming and costly to maintain and repair the motors, powertrain, mast, hydraulics, and other components. Depending on the application, forklifts often undergo this change after eight thousand to ten thousand hours of service (about six to seven years in a busy warehouse).
2. Your equipment has broken down
A Piggyback forklift for sale should be replaced as soon as unexpected breakdowns occur. Oftentimes, failure is only temporary, and the problems can be resolved with regular upkeep and maybe even some repairs. When problems persist despite repairs, though, it's clear that a replacement is necessary.
Furthermore, warehouse employees are at risk when machinery breaks down. They can cause significant mishaps like dropped loads in the workplace.
3. The technology you're using is no longer supported
It's worth considering whether you wouldn't gain from upgrading to a fleet of modern forklifts if your current ones are from a previous decade. The performance of modern forklifts is generally better than that of previous versions.
In addition to enhanced security features, modern automobiles benefit from more efficient engine technology that allows them to run on less fuel. The improved diagnostic tools are a plus because they facilitate quicker fixes.
4. Your business operations have changed
Your company may have outgrown its material handling equipment if it has expanded significantly over the years. For instance, a newer forklift model may better suit the updated storage systems, allowing for a more streamlined and effective warehouse operation.
Keeping your fleet up-to-date may be critical to employee safety. For instance, if your company has recently started hauling bulkier goods, you'll want to check that your lift trucks are up to the task.
5. The demand for the business has changed
A new fleet of forklifts may be required when businesses resume trading the same goods they once did or when corporations temporarily halt their operations. As a result of their new strategies, corporations will need to replace or upgrade their whole fleet.
Read more: Things You Should Know When Buying a Moffett Forklift
6. Productivity of business is going downhill
Having less productive employees is a major worry for many companies. A time-consuming scenario in which the forklift delays the completion of a task because of the risk of a breakdown or inability to function. Now is the time for firms to begin researching and contacting potential vendors, such as Truck Forklifts, before making any purchases.
7. Experiencing mechanical issues repeatedly
Forklifts aren't performing properly due to faulty gasoline, and batteries aren't always the root of mechanical problems. There is a chance that the battery won't charge at the same rate. If replacing the batteries does not resolve the problem, business owners should resort to further measures.
8. Downtime decreases productivity
The forklift may not be used if the company's operations have altered. When the forklift isn't functioning, it causes more downtime, contributing to lower output. The forklifts a business needs might be easily replaced with brand new ones. Investing in modern forklifts is a surefire way to boost output and earnings.
9. Maintenance and repair cost is increasing
How can the administration tell whether the price tag for upkeep and repairs has been creeping upward? Maintenance costs could rise if inspection intervals get shorter. If the problem can't be fixed, it's time to get new Moffett forklifts.
10. Internal combustion forklift
Forklifts powered by internal combustion engines are now considered antiquated. Carbon emissions are more detrimental to the environment, which is why newer models have replaced the internal combustion forklift. Therefore, it is beneficial to the environment if forklifts powered by internal combustion engines are replaced with modern technology.
New and used Moffett Forklift for Sale in Tuscaloosa, AL.
Bobby Park offers a variety of high-quality, cutting-edge forklifts. We also provide several ways to acquire equipment, such as short- and long-term equipment rentals, rent-to-own programs, and leasing.
Contact us if you're interested in purchasing or renting a Moffett forklift for sale in Tuscaloosa, Alabama.
WHY CHOOSE US?
Full Parts and Service Shop
State of the Art Paint Shop
Body Work
Van bodies, reefer bodies, Flatbed bodies and Storage Containers available
Tuscaloosa and Jackson Locations
Ships anywhere in the United States