USED MOFFETT FORKLIFT FOR SALE - IS IT SAFE TO BUY THEM?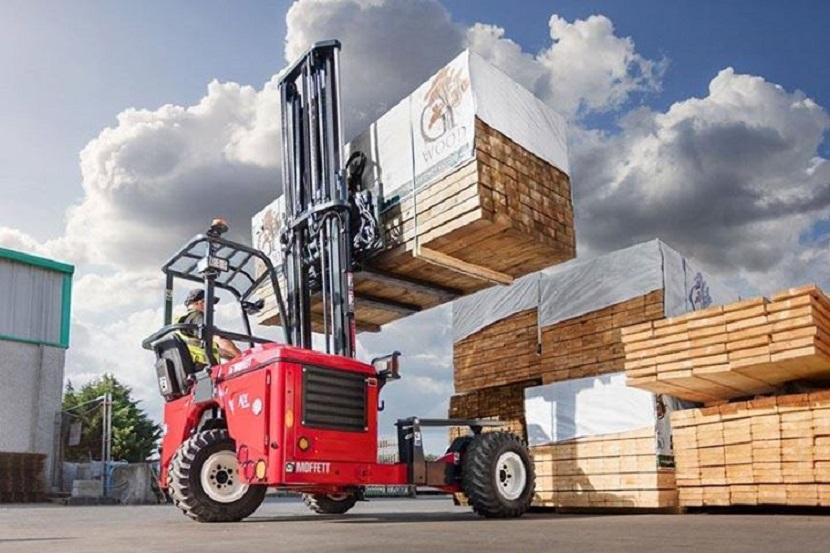 Many business managers feel reluctant to buy used Moffett forklifts for sale for their facilities and warehouses. Since it is a big investment, their hesitancy is valid. However, the used forklift can sometimes even benefit more than the new ones if you purchase them carefully. Curious to know how? Keep on reading.
Buying Used Moffett Forklift for Sale – How to Decide?
To decide whether or not to buy used equipment, there are certain things that managers need to decide for their business. It will help them to make rational decisions. The team of Bobby Park has listed down some of the factors along with the reasons why they are important.
So, without any delay, let's begin with it.
The Financial Situation of the Company
The biggest decision associated with buying a Moffett forklift is its price. Therefore, it is the first and the most important factor that any business must consider. For that, the net income of a company and the recent profit and loss should be analyzed. This will provide a clear picture to the potential buyer if they can afford new equipment or choosing a used one is more appropriate.
Past Usage of the Forklift
The purchaser mostly overlooks this; however, the factor could be of great help. The usage of used equipment is important since it will help you know the number of accidents and the frequency of repairs the forklift has gone through. When you are getting a truck-mounted forklift for sale from Bobby Park, we ensure to mention the product's entire history to help you make a rational decision for your business.
The Dealer You Are Purchasing From
The forklift quality highly depends on the dealer you are buying from. Luckily, there's one less burden and stress on your shoulders with us. We ensure to provide dependable equipment for businesses that can support their material handling tasks for the years to come. Our collection only consists of equipment that is still in healthy and optimum condition to help your business operations run smoothly.
If you are still having second thoughts about the used equipment, here are some of the benefits that might help to alleviate them.
Benefits of Buying Used Moffett Forklift
We understand the uncertainty in purchasing a used forklift; however, what the business owners don't realize is that it comes to buying such equipment, there are benefits you can enjoy. Some of them include:
Since the prices are low, you have more options. Even you can pick more than one.

The service and maintenance are easier for them.

Your investment can go a long way with used ones, saving you money and time for other business operations.

The used machines are also easily available.
When Buying Used Forklift Is A Better Idea?
If your daily operating hours are less than four hours, then it might be more appropriate to invest in a used Moffett forklift for sale. Even if you plan to use them for more hours, make sure that it's in good condition. However, if you don't know how to pick the right equipment, click on the following:
What Criteria Should You Consider When Buying A Moffett Truck?
All in all, buying a used forklift can be a strategically smart decision for many businesses. It saves you a lot of money and can be beneficial in the long run. Still, before making a purchase, we recommend you to consult with our experts to share details. We will then help you by giving several options that are suitable for your budget and business requirements.
Now, when you are able to choose a Moffett forklift for sale based on your preference, move on to our next section, where we share some of the tips and tricks to maintain your forklifts.
Frequently Asked Questions
How do you maintain a forklift?
Follow these tips to ensure your forklift stays in the best condition:
Make sure to include daily inspection in the comprehensive maintenance manual for the forklift.

Incorporate the care tips that the manufacturer has suggested.

Change the tire on the vehicle regularly.

Clean each and every part carefully.
You will ensure that your equipment will last you for years to come if you follow the things mentioned above.
Which steps must be done at least daily before using a forklift?
The daily inspection of the forklift must include checking the following:
Fluid levels

Leaks, cracks, small damages, and visible defects

Mast chains
What is the first thing you do before using a forklift?
Before using a forklift, the first thing you should do is conduct a proper and detailed inspection. Make sure the operators you hire for driving the forklift aren't just trained to operate it safely but also know how to perform daily checkups. This will ensure that your equipment life is increased.
WHY CHOOSE US?
Full Parts and Service Shop
State of the Art Paint Shop
Body Work
Van bodies, reefer bodies, Flatbed bodies and Storage Containers available
Tuscaloosa and Jackson Locations
Ships anywhere in the United States