WHAT TO LOOK FOR WHEN BUYING USED MOFFETT FORKLIFT FOR SALE?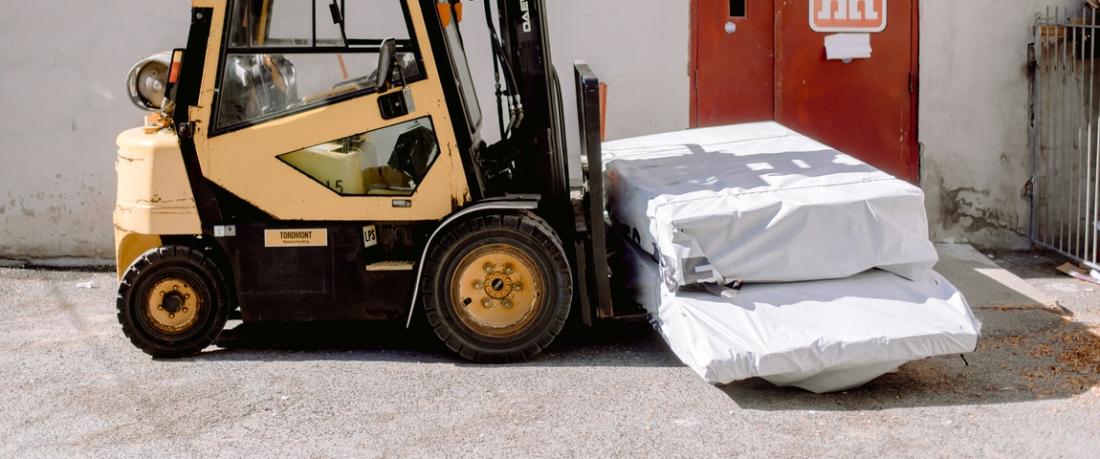 One of the best ways to improve the productivity of your workforce and industrial machinery is to add more equipment to your fleet. The loading and unloading of bigger cargo and shipments aren't always easy, and you need a machine that's perfectly suited for the job. That is why you need to buy a used Moffett forklift for sale. One of the reasons for considering used ones is that you can buy more of these machines for the budget you have spared to purchase new forklifts. Bobby Park may prove trustworthy and reliable among many retailers in your area because of the durability and functionality their machines offer. This article, however, will discuss what you should look for in the forklifts when purchasing a used one. So, we suggest you read until the end.
Factors to Consider When Buying Used Moffett Forklift for Sale
When purchasing a used forklift, it is important to keep in mind a few key factors. One of the first considerations should be the durability of the machine. If you can find a forklift that has been well maintained, it may be a good deal because its chances of lasting for a long time are higher. The important things to remember are discussed in detail below.
Overall Condition
The last thing you need is a machine that topples over when carrying heavyweights. You may also want to inspect the condition of the tires, as poor-quality ones can easily burst. Longevity is another key factor you should look for in a used flatbed truck with a forklift. The older the machine, the greater the chances of it breaking down. However, if you can find a forklift that's been well-maintained and has had most of its parts replaced recently, then you can be sure that it will last longer.
Lifting Capacity
One factor you should never overlook is the lifting capacity of the forklift. The machine's engine capacity is another important factor to consider, and you want to make sure that the forklift matches your available space. You need the right measurements to ensure that you can operate it safely and efficiently. The forklift should carry heavy weights without affecting its performance or breaking down too soon. If you are not an expert in choosing these types of equipment, you can always rely on the certification of a machine. The forklift should have the necessary certifications and the right documentation to prove its authenticity.
Safe and Robust Machine
The forklift should have all the required features for the tasks you need it to do. For instance, if your workplace experiences harsh weather conditions more often, you will need a forklift that is resistant to rain and snow. You will also want to make sure that the forklift is equipped with enough safety features for your employees. Otherwise, you may end up having to purchase another machine down the road.
Detailed Inspection & Test-drive
When inspecting a used Moffett forklift for sale, be sure to take it for a test drive. That will help you determine whether or not the machine can meet your needs. That also allows you to determine if you are getting your money's worth. Taking it for a test drive will prove that the seller is not trying to get rid of an old, defective piece of machinery.
This way, you can be certain that any forklift you buy is indeed in good condition. You should also ask for some paperwork to have a better idea of the forklift's history. That helps you determine whether or not it has been in any accidents and how well it has been taken care of. Buying used forklifts can be a daunting task, but if you keep these things in mind, you are sure to make a wise decision.
We hope to have provided you with essential information about what to consider when buying used forklifts. If you still have any questions or want to buy durable, robust, and reliable equipment, we suggest you contact Bobby Park, as they have a wide range of equipment you can rely on.
We have also created a small list of questions customers commonly ask about these machines. We suggest you read them to get some additional information.
FAQs
How do you use a Moffett forklift?
A Moffett forklift for sale is used by driving it into the desired location and positioning the forks to lift the object. The machine is then driven away with the object in tow. There's a complete mechanism to use and operate the machine, and you need a certification to be a forklift certified driver.
Is a Moffett a forklift?
Yes, a Moffett is a forklift. It is designed specifically for lifting heavy objects and is used in industries where you have to lift and transport bigger and heavier objects.
Can a Moffett drive sideways?
No, Moffett forklifts can only move forward and backward. It is driven like a normal vehicle, and its wheels don't take a 180-degree turn to make the machine drive sideways.
WHY CHOOSE US?
Full Parts and Service Shop
State of the Art Paint Shop
Body Work
Van bodies, reefer bodies, Flatbed bodies and Storage Containers available
Tuscaloosa and Jackson Locations
Ships anywhere in the United States