MOFFETT TRUCK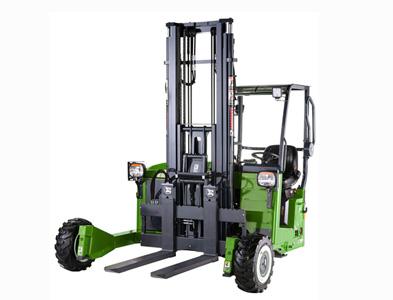 With the ridiculously high prices of the new Moffett truck and other heavy-duty vehicles, it makes more sense than ever now to buy used moffetts. Especially when you have a limited budget to work with, it becomes even more critical that you are purchasing a used Moffett in good condition. When considering buying used equipment, you can either opt to buy from individual sellers or a reputed dealership such as us at Bobby Park. Since dealerships such as us specialize in buying and selling used equipment, they know the ins and outs of used equipment and offer better quality vehicles. While not all private sellers will be the same, finding a trusted individual seller is difficult. However, the trust issue isn't the only reason you should buy used equipment from a dealership. There are plenty of additional, more important reasons why dealerships should be preferred, and this article will explain all of them.
Dealerships offer more choices if you are looking for a Moffett truck for sale
Dealerships have an inventory of used Moffett trucks for sale instead of the single unit that an individual seller may be offering. This combination expands your choices and allows you to pick a moffett that better suits your needs. At Bobby Park, we have a whole inventory of high-quality used Moffets for you to choose from. So you can pick a used Moffett that falls within your price range and has the features you require.
You can take your time when buying from dealerships
Since dealerships have inventories of products, they are not in a hurry to sell their vehicles, so you can take your time, compare alternatives and make a more informed decision. On the other hand, individual sellers are almost always in a hurry to get rid of their vehicles. So you don't have the liberty to make a more informed decision and wait to buy the equipment because it might get sold elsewhere. If the equipment you like gets sold out, we can always find other equipment with similar features and quality for you. So when you find a Moffett truck for sale at our dealership that you like, there is a chance that it will still be here if you decide to buy it after a few days.
You Can Also Read:- The Used Moffett Truck Searching And Buying Process
Flexibility in payment options
When buying from an individual seller online or in person, you don't usually have many options, and you can only pay in cash in most cases. However, dealerships such as us allow you to pay for the equipment using other payment options. Not to mention, they can create a payment plan for you if needed to help you pay for the equipment you like without having to settle on the second-best option.
You get a piece of mind when buying from dealerships
Since dealerships are here to run a business, they make sure their vehicles are fit for use and check all the safety boxes. However, individual sellers aren't bound by this rule, and it is possible to end up with a poorly performing used Moffett if you buy from an individual seller.
So there you have it; the next time you are looking for a Moffett for sale, contact us directly.
WHY CHOOSE US?
Full Parts and Service Shop
State of the Art Paint Shop
Body Work
Van bodies, reefer bodies, Flatbed bodies and Storage Containers available
Tuscaloosa and Jackson Locations
Ships anywhere in the United States